As Oil Prices Plunge, Airline Profits Soar As Companies Make More Money Off Passengers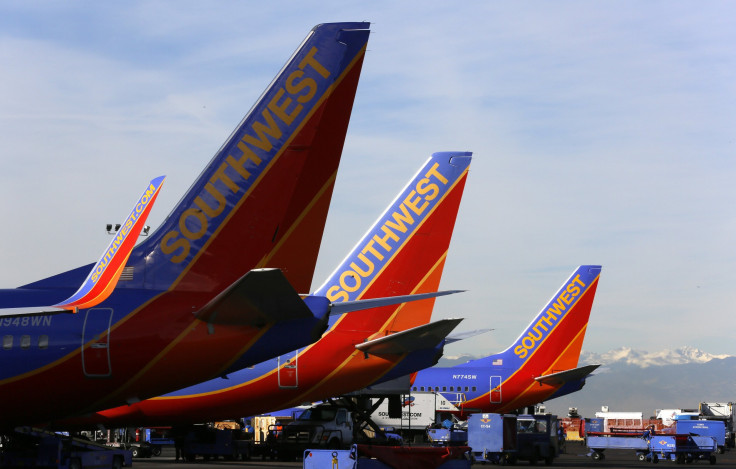 As the price of oil, and hence jet fuel, has tumbled, airlines have seen soaring profits. Last year marked the most profitable year for U.S. airlines in decades, USA Today reported Friday.
In the first nine months of 2015 alone, U.S. airline companies cumulatively posted nearly $17.9 billion in profit after taxes. Delta saw a full-year profit of $4.5 billion. Southwest saw $536 million in the fourth quarter, and United reported $823 million in profit in the same period.
The record profits are tied to falling fuel prices. Fuel costs normally consume about a third of an airline's total revenue. Crude oil prices have fallen sharply over the last year with the glut of oil in the global market. Oil hovered around $30 a barrel in January, down by more than 60 percent since June 2014.
At the same time, record-high oil prices in 2008, which peaked at about $145, allowed airlines to add extra charges, including checked bag fees. While fuel prices have dropped, those fees have remained.
Earlier this month, United Airlines announced a pay raise for its pilots. Under the contract, pilots are expected to see a 13 percent hike this year, followed by raises of 3 percent and 2 percent in the following two years. Other airlines are expected to follow in negotiations with pilots' unions.
"Any pilot gains, so to speak, will become the floor for subsequent negotiations," R.W. Mann, an industry expert and consultant, said. "The terms of this agreement will be used to advise and inform negotiations for dealing with other open agreements, which include Delta, Southwest and ultimately American."
The low oil prices have shaken the economies of countries that rely heavily on the resource, from Venezuela to Russia. Saudi Arabia, which has an economy largely built around oil, has announced plans to cut its the state budget amid a massive deficit.
© Copyright IBTimes 2023. All rights reserved.