Oklahoma Executions Resume With 'Reliable' Lethal Injection Drugs, 47 In Death Row
KEY POINTS
Oklahoma halted its lethal injection executions after prison authorities used the wrong drug in one execution
They're now resuming the capital punishment after identifying a reliable supplier of the the three drugs it uses to carry out the death sentences
ACLU angrily condemns the resumption of executions in Oklahoma
Executions by lethal injections in Oklahoma held in abeyance since February 2015 will recommence with the identification of a company that can ensure a "reliable supply" of the cocktail of drugs used in the procedure.
Oklahoma uses a three-drug combination in its lethal injection executions: midazolam, vecuronium bromide and potassium chloride. Attorney General Mike Hunter said these drugs will still be used and there are now "sufficient drugs to begin the process of scheduling executions" and new suppliers for them, CNN reported. Hunter also said carrying out a death sentence is his most profound responsibility.
Oklahoma has executed 112 inmates -- all by lethal injection -- since 1976. There are 47 people on Death Row in Oklahoma. Of this number, 26 have exhausted their appeals, said Hunter.
Executions were temporarily suspended in January 2015 after prison authorities in April 2014 botched the execution of Clayton Lockett and used the wrong drug to execute him. Lockett died from a heart attack at the Oklahoma State Penitentiary in McAlester.
A ban on executions was implemented in January 2015 as the state began a full investigation into the 2014 error. It was later confirmed a wrong drug was mistakenly used. A new execution protocol was put in place as a result of this review. Oklahoma will now use an updated version of the protocol, which includes verifying execution drugs at each step and more training for execution teams.
Hunter pointed out the changes they've made to the protocol add more checks and balances and more safeguards to the system to ensure what happened in the past won't happen again. He said he'll work to to allow the use a gas called nitrogen hypoxia in executions.
"I believe that capital punishment is appropriate for the most heinous of crimes and it is our duty as state officials to obey the laws of the state of Oklahoma by carrying out this somber task," said Gov. Kevin Stitt, a Republican.
On the other hand, human rights groups are outraged at the news lethal injections will again resume. Ryan Kiesel, Executive Director of the ACLU of Oklahoma, said the ACLU fundamentally disagrees with the Stitt and Hunter. He said there is simply no humane way for the government to kill its people.
"Oklahoma's experiment with the death penalty is a miserable and grisly failure," said Kiesel. "Death sentences are handed out arbitrarily and magnify the biases that exist within our criminal legal system. Whether someone is executed depends more on which county they happen to be in, their race or gender, the race or gender of the victim and whether they had the financial means to hire adequate legal counsel."
Kiesel pointed to statistics showning more than 10 percent of the people with a death sentence have been wrongfully convicted.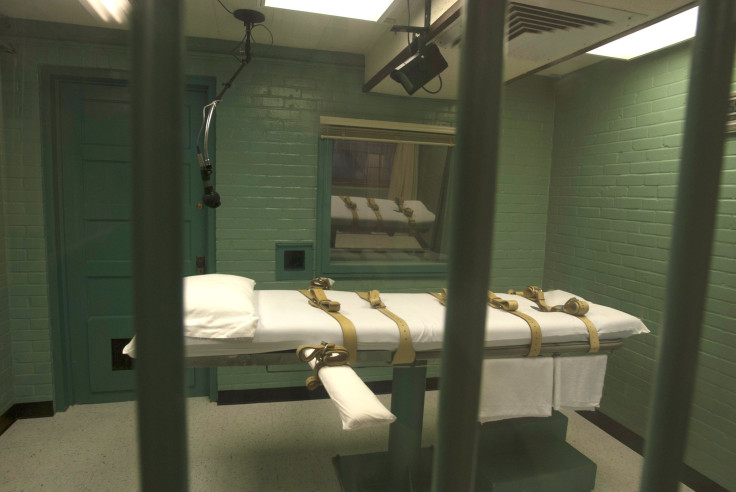 © Copyright IBTimes 2023. All rights reserved.