Oklahoma Schools Closing: Tornadoes, Large Hail Expected Amid Severe Weather
Several schools in Oklahoma will remain closed Monday ahead of possible severe weather in the state which is expected to bring "severe hazards, including significant hail and strong tornadoes."
According to the Storm Prediction Center, while western and central Oklahoma are under "moderate risk" for severe storms, Tulsa is in "enhanced" risk. "Significant severe weather event possible across the southern Plains on Monday," the center said.
The National Weather Service (NWS) said, "The work week will begin on an active note with increased severe storm and flooding potential Mon and Tue. If isolated storms develop Mon PM, strong tornadoes, very large hail possible, while a squall line is expected to move eastward on Tuesday."
Western Oklahoma will witness storms Monday morning. The storms will move into central Oklahoma by afternoon, bringing flash floods. Tulsa too will witness severe storms from Monday afternoon through night, the agency said.
"Still expecting an active severe weather day on Monday, with main potential from late morning through the evening. Now is the time to think about your severe weather plan," the NWS said.
Much of the state, including Tulsa and Oklahoma City, are under a flash flood watch from Monday morning through Tuesday evening with up to three inches or more rainfall expected.
"Emergency management personnel and first responders should continue to monitor the latest forecasts for Monday and Tuesday, as high-end severe weather will again be possible," it said.
In the wake of possible severe weather, school districts in Deer Creek, Mid-Del, Edmond, Moore, Mustang, Oklahoma City and Norman canceled classes Monday.
"We have been monitoring the weather closely and based on the severity of the current forecast, we are closing all schools in our district on Monday, May 20," Tulsa Public Schools tweeted.
The University of Oklahoma, Norman campus, too announced the cancellation of classes Monday.
Meanwhile, Northeast Oklahoma witnessed severe weather Saturday that brought two tornadoes.
"Our survey team has confirmed EF-1 tornado damage in Ft Smith north of Phoenix Avenue, where many trees were uprooted and homes were damaged. More details will be released later tonight after the survey team returns," the NWS tweeted.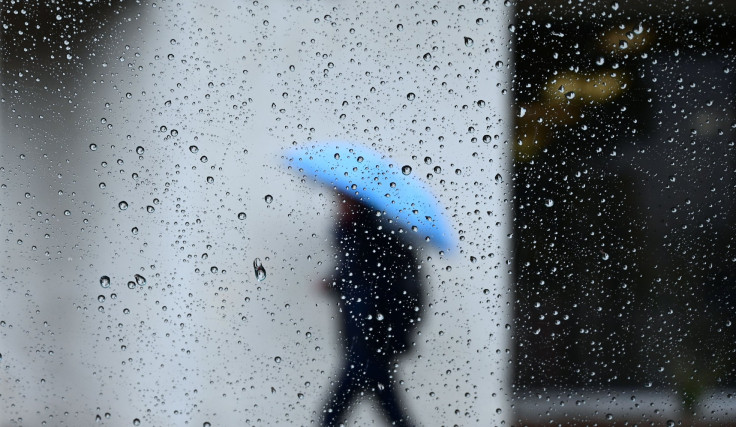 © Copyright IBTimes 2023. All rights reserved.