Olake Neoteric Shirt Jacket Hands-on Review: Tailor Made Jacket over Google Talk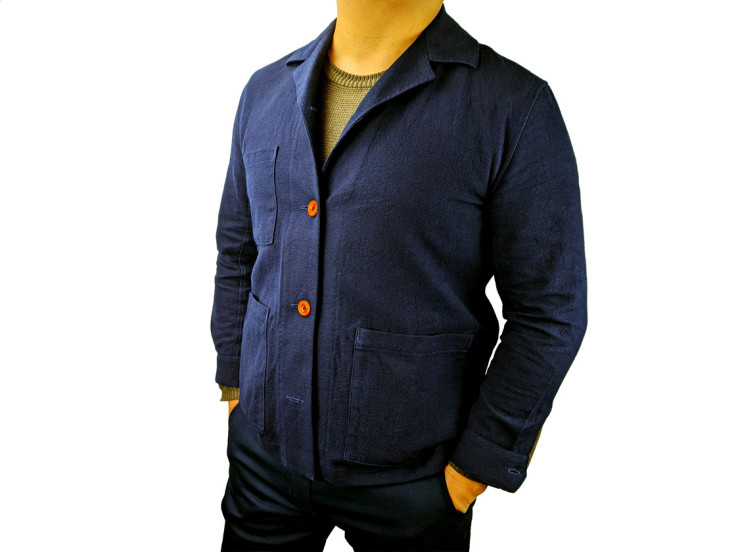 With all the chaos and tragedies that the pandemic brought to the world in the last two years, it did leave a silver lining in the form of new innovations that changed our way of life. Out of all the brick and mortar retail stores that were hit hard, we have noticed the emergence of a new era of the cyber fashion industry. From suit tailoring via smartphone apps, shirt tailoring via website, to accessing artisan products from rural Italy, we have been intrigued by various new pathways of clothes shopping.
Olake, a Melbourne based tailor presents yet another cyber alternative by injecting additional human touch, customizing and tailoring through video consultation to produce a personalized and unique shirt jacket. What's it like to be measured up over the webcam and have a custom jacket made by an Australian tailoring company? Let's dive in to find out.
The Online Tailor
The measurement process took place over Google Talk, on which I came screen-to-screen with Oscar Lake - the owner and tailor of Olake.
After some pleasantries, we opened the sample package that was sent to me prior to the meeting, to look at the included fabric swatches together. After hearing my needs of wanting something more formal rather than a jacket that goes with denim, Oscar recommended the popular Indigo pure cotton fabric that has some resemblance to a navy blazer.
There are a couple of different strategies for the tailoring process that I've experienced so far. From measuring the best fitting shirt that you currently own, to more high-tech solutions like building a 3-D wire model using the phone camera. With Olake, the process was an organic one, where the keen eye of an experienced tailor comes into play.
The measurement of the chest, waist and hip took place quite as expected, except I had a tailor who instructed and oversaw the right way to measure, pointing out things like the right tightness of the tape measure, and the exact part of the body to measure off.
One part of the process that intrigued me was when we measured the sleeve length, Oscar instructed me to measure from the center protruding bone on the back of my neck, wrap around my shoulder, then reach the gap between my index and middle fingers. Through this measurement I surprisingly found that my two arms are half an inch different in length. Oscar asked me to stand back and relax my shoulder and visually confirmed my asymmetry anatomy. It's surprising but pleasant to learn something new like this about myself, and gave me confidence in the keen eye for details in the experienced tailor.
While standing upright, Oscar also noticed my slightly uneven shoulder, where one was higher than another. I also had a slightly more stout posture than the average man, and he noted that he will be taking all of these into account when he makes the custom jacket.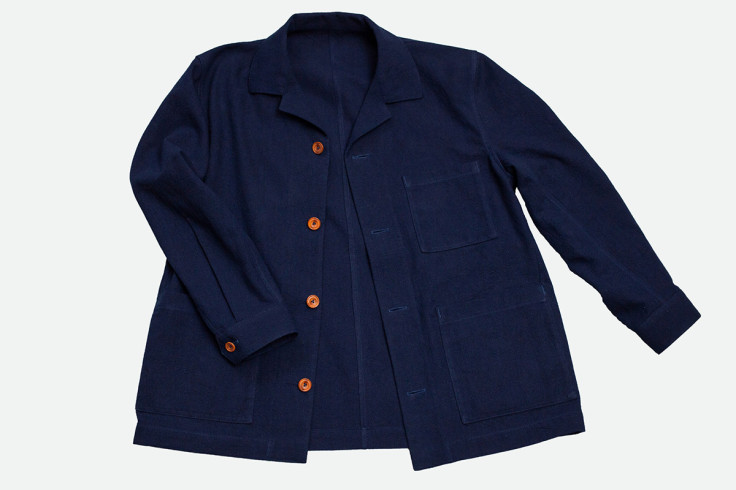 The Shirt Jacket
Olake has chosen to go with a single, unique product offering, coined the Neoteric Shirt Jacket, it has an 'Is it a shirt? Or is it a jacket?' vibe. And that of course fits in exactly with the weather in Melbourne - where the company is based. In the city where one can experience four-seasons within a ten-minute period, every Melbournian knows to always leave home with a jacket on-hand, no matter how blue the sky looks that day.
For those of us not in Melbourne, the Shirt Jacket is a great companion as a travel jacket, especially for going away on business. It's in that gray zone between formal and casual, where you won't make people around you uncomfortable from overdressing, but also not look too casual to lose the edge.
On the Olake website, the first description of the company is 'slow fashion', and it's a particularly apt description. The shirt jacket styling is low-key and timeless, which is especially an attractive proposition for most men, who do not follow the seasonal trends, but would rather dress expressing a unique persona for years to come.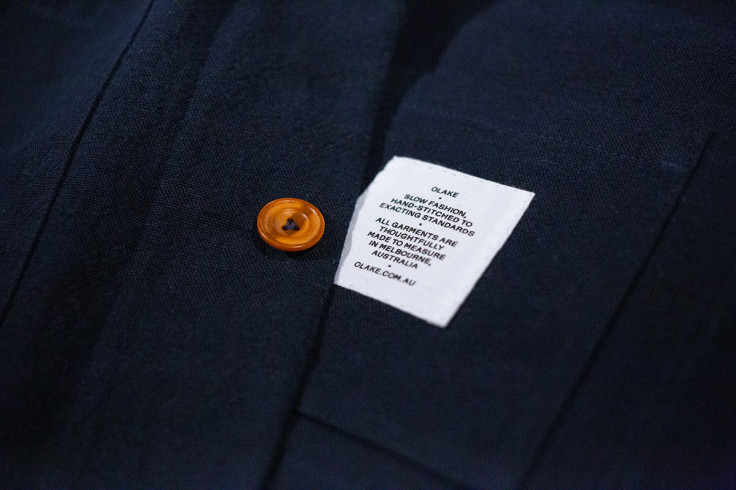 The All-natural Premium Material
To have that unique style for years instead of months means that the longevity of the jacket needs to match, and Olake has this covered.
The particular jacket that I received is made of 100% Japanese cotton, but its tough texture feels more like durable linen - which is something that I look for in formal/semi-formal jackets. The stiff material offers a well defined profile, while accommodating enough movement that I would wear it everyday.
The Olake jacket is in fact natural down to its buttons and threads. The intriguing three-hole corozo buttons are made of tree nuts, and the heavy threads are all cotton. You won't be finding synthetics on these made in Australia creations.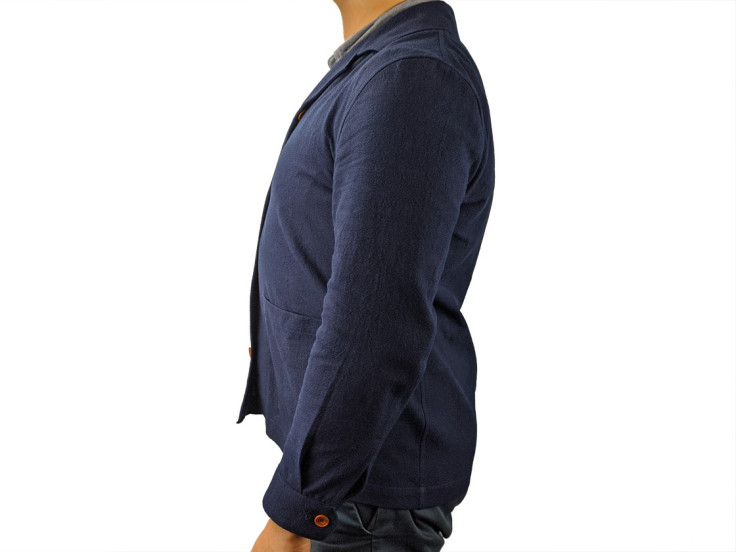 The Fit and Craftsmanship
After all that virtual consultation, how did the Olake Neoteric Shirt Jacket actually fit? It's not an exaggeration to describe its fit like a glove. The shirt's creator, Oscar even kindly attached a note to tell me that the shoulders take a few wears to 'break-in' and conform to the shape of the wearer, which it did. In other words, the jacket fits even more snugly over time, a testament of the experience, skill of the tailor, as well as proof that virtual tailoring experience is definitely a viable pathway for the future of tailored clothes.
The only issue I had with the Neoteric Shirt Jacket was with the cuff size, which, being a watch wearer, was a bit too snug. When I expressed this to Oscar, he immediately apologized for not asking if I wore a watch during the measurement process, and offered to make a new cuff for the shirt at no extra cost upon sending the jacket back.
Final Verdict
There is no accessory like a jacket, and a good jacket goes a long way. Olake seeks to make jackets that will go the distance by providing a style that will last, a tailor made fit made in your name, created with craftsmanship and high quality material that will endure.
What's even better is that you won't even need to leave your home to acquire a jacket from the Melburnian tailor. Yes the online tailoring process does take some time: from ordering a fabric sample kit, to the online video consultation and fitting, to receiving the jacket in the mail took all-in-all around 2 months in my case - due to some unexpected production delay. But as the saying goes, good things take time, and the Olake Neoteric Shirt Jacket is indeed not just good, but a great jacket.
If you're after a versatile jacket that makes you keep the edge without looking too sharp, a perfect combination as a day-to-day or travel jacket, and will see years of wear, together with service that has that personal touch, the Olake Neoteric Shirt Jacket is definitely worth your attention.
Sam is a production engineer turned tech writer who specializes in seeking out gadgets that enhances productivity while still looking sharp. This is a contribution to an ongoing IBTimes review series on gadgets for Business Travelers.
© Copyright IBTimes 2023. All rights reserved.
FOLLOW MORE IBT NEWS ON THE BELOW CHANNELS