Omicron In US: These 17 States Have Confirmed Cases Of New COVID-19 Variant
KEY POINTS
The Omicron variant of the coronavirus has been detected in at least 17 states, including Georgia, a report says
The CDC said the Delta variant remains the main concern as "99.9%" of daily cases are of this variant
CDC Director Dr. Rochelle Walensky said immunity from COVID-19 is "critically important" right now
The Omicron variant of the coronavirus has been detected in a third of U.S. states, officials said Sunday.
"We know we have several dozen cases and we're following them closely. And we are every day hearing about more and more probably cases so that number is likely to rise," Dr. Rochelle Walensky, head of the U.S. Centers for Disease Control and Prevention (CDC), told ABC News.
According to a report by Forbes, the 17 states that have detected Omicron cases as of Sunday are the following:
California
Colorado
Connecticut
Georgia
Hawaii
Louisiana
Maryland
Massachusetts
Minnesota
Missouri
Nebraska
New Jersey
New York
Pennsylvania
Utah
Washington
Wisconsin
California was the first state to report an Omicron case Wednesday, while Georgia detected a case Sunday in a resident who recently traveled from South Africa. The African nation first reported Omicron, classified as variant B.1.1.529, to the World Health Organization (WHO) on Nov. 24.
Omicron has a "large number of mutations," and evidence suggested an increased risk of reinfection with the variant compared to other variants of concern such as Delta, according to the WHO.
"We know it has many mutations, more mutations than prior variants. Many of those mutations have been associated with more transmissible variants, with evasion of some of our therapeutics, and potentially evasion of some of our immunity, and that's what we're watching really carefully," Walensky told ABC's "This Week."
The CDC director, however, noted that the Delta variant remains the main concern as she said "99.9%" of the 90,000 to 100,000 COVID-19 cases the U.S. reports each day are of this variant.
Immunity from COVID-19 is "critically important" right now, and the CDC is "hopeful" that current vaccines will at least work to prevent severe disease as well as keep people out of the hospital, Walensky said.
Additionally, she said that the Food and Drug Administration is already in "conversations" with vaccine makers to streamline the authorization of Omicron-specific boosters and that the CDC would move "swiftly" following approval.
Moderna is reportedly working on an Omicron-specific booster, which could be ready early next year, should it be needed.
Omicron has been detected in at least 38 countries ever since it was first reported.
President Joe Biden restricted travel for non-U.S. citizens from South Africa, Botswana, Zimbabwe, Namibia, Lesotho, Eswatini, Mozambique and Malawi starting Monday in an effort to prevent the spread of the new variant.
The U.S. has reported a total of 49,085,361 COVID-19 cases and 788,363 deaths as of Monday, according to data provided by Johns Hopkins University.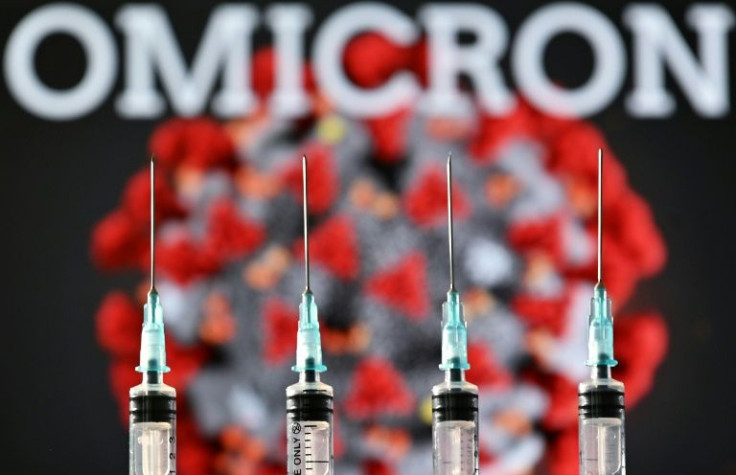 © Copyright IBTimes 2023. All rights reserved.
FOLLOW MORE IBT NEWS ON THE BELOW CHANNELS