One Direction Disbanding Rumors: Group To Go On An Extended Hiatus As Members Work In Individual Projects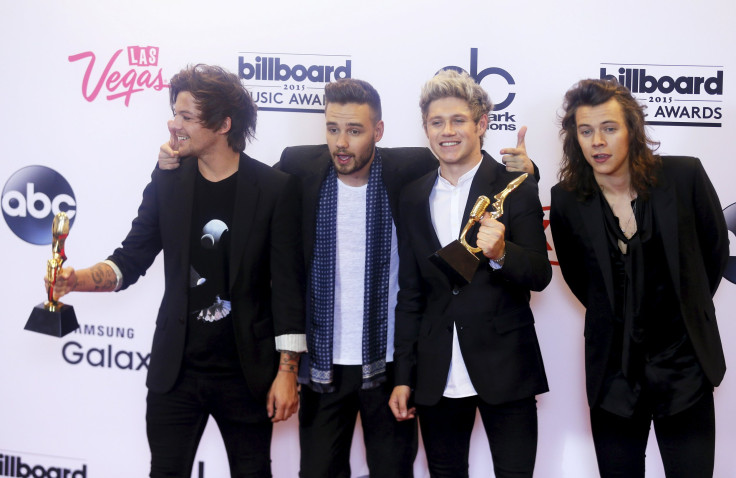 Sad news for all One Directioners out there. Pop group One Direction (1D) will be on an extended hiatus starting March 2016 as the members of the boyband will be working separately on different projects. The good news is, they are not disbanding yet.
During the long break, 1D members' Harry Styles, Niall Horan, Louis Tomlinson and Liam Payne will continue to focus on their endeavors while still being solid in their friendship.
"They are taking a hiatus so they can work on individual projects for a while but they are not splitting up," a source told E!News, adding that Styles and the rest of the group have plans of eventually working together in the future.
One Direction will apparently not go on a tour for their fifth album as they will have a break for 12 months. Previously, there had been rumors that the group will soon break up after Zayn Malik left One Direction. Payne even expressed his gratitude to the 1D fans for believing that the group's time together is not over yet.
According to Mirror, the fans of One Direction were devastated with the news and have expressed their sadness over Twitter. Some of them harbored thoughts that the group will soon disband, while others thought that it is about time that the 1D members were given a break.
Meanwhile, the popular British boyband members have decided to work on individual projects right after they have released the official music video of their new single, "Drag Me Down." The said music video is the first one they have made without Malik. It is also the first released single from the still untitled album.
Despite the sad news, People reported that One Direction will still promote their latest album until February before their extended hiatus. It has been confirmed though that the group will start having their international tours as a four-member group starting this August.
You may email your feedback or comment on the article at prewchatterly@gmail.com.
© Copyright IBTimes 2023. All rights reserved.