'One Piece' 1001 Spoilers: Supernovas Disrespect An Emperor In A Major Way
KEY POINTS
The spoilers for "One Piece" Chapter 1001 are now out
The upcoming chapter reportedly shows Supernovas making fun of an Emperor
"One Piece" Chapter 1001 arrives on Jan. 17
"One Piece" Chapter 1001 showcases Monkey D. Luffy and Eustass Kid grandly disrespecting one of the powerful Emperors of the Sea.
Supernovas Luffy and Kid ridicule Big Mom, the latest "One Piece" Chapter 1001 spoilers, courtesy of bang Mi of WorstGen, reveal. It seems that one of the major highlights of the upcoming manga installment is Zoro's fight against Big Mom. According to the spoilers, Zoro counters Big Mom's attack using Kinemon's Kitsunebiryuu: Homurasaki.
As it turns out, Charlotte Linlin hurls a fireball attack, leaving Zoro no other choice but to counter it with a fire-cutting attack. The situation is serious, but the spoilers reveal that Luffy and Kid laugh at Big Mom's attack. Most pirates tremble even at the sound of the Yonko's name, but not those two.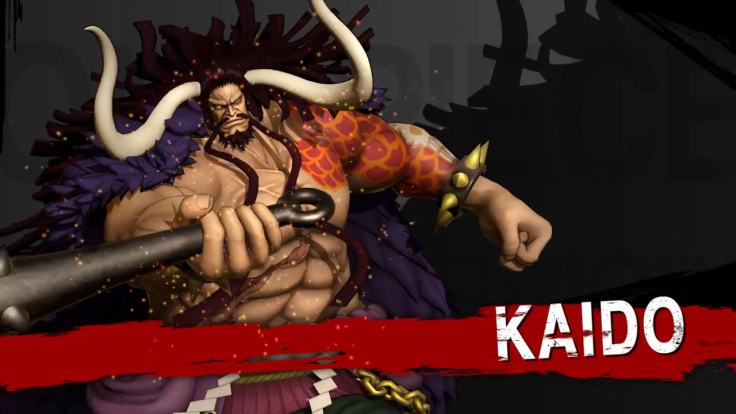 Kid and Luffy are the rising stars of the Worst Generation pirates. While they are both captains of their respective crews, they share some similarities, especially with their attitude and behavior. Fans saw this when they were at Udon Prison. Both love to compete against each other and it is one of the few moments that both agree on something.
Luffy and Kid are brave captains and have no regard for authority, which could explain their behavior against Big Mom. It is interesting to see how the Yonko reacts to Luffy and Kid's show of disregard for her power, more so to her "greatness" as a fearsome Emperor of the Sea. Aside from her Devil Fruit power, Big Mom has immense strength that even Queen the Plague could not withstand.
Will Big Mom drop her fight against Zoro and attack Luffy and Kid? What happens to Big Mom's fight against Zoro remains to be seen. For fans hoping to see the pirate hunter fight Kaido, it looks like it is not yet happening, if the latest spoilers are to be believed. As for the other fights not detailed in the spoilers, fans might see the ongoing battle between Marco and the All-Stars in the upcoming chapter.
It is worth noting that these are just spoilers and not official details. Fans should temper their expectations and take this new set of information with a pinch of salt.
"One Piece" Chapter 1001 is slated to drop on Jan. 17.
© Copyright IBTimes 2023. All rights reserved.