'One Piece' 1012 Spoilers: Tobi Roppo In Grave Danger, Minks Avenging Pedro's Death And More
KEY POINTS
"One Piece" 1012 is titled "Vortex"
The new manga installment will reportedly arrive on May 9
"One Piece" 1012 spoilers are now out
"One Piece" 1012 is another explosive manga installment if the latest set of spoilers is anything to go by. The chapter reportedly tells what happens after Big Mom lands a destructive punch on Page One. It is also said to show Sanji and Zoro's reunion and share some updates on the members of Akazaya Nine.
The latest set of "One Piece" 1012 spoilers comes from Redon, gyrozepp95 and some Korean insiders in the community. The chapter begins with the Red Scabbards walking with Kiku telling the group that he would take care of the traitor Kanjurou. His brother Izou is worried about Kiku's decision because of what Kaidou did to his arm.
Meanwhile, Nekomamushi meets Shishilian and learns that Pedro has passed away and that his murderers are on the island. The minks decide to go after Pedro's killers, seemingly suggesting an imminent Nekomamushi-Perospero fight.
Momonosuke, on the other hand, says that he hears a couple of voices on the roof of the Skull Dome. The voices belong to Luffy and Kaidou.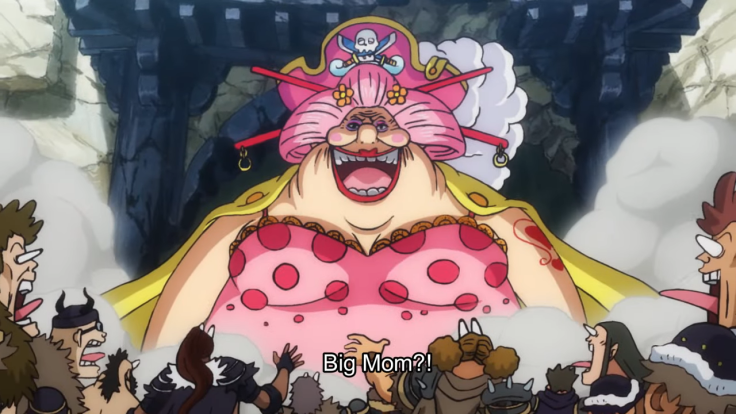 Izou and Kawamatsu go with Sanji as the Straw Hats' cook take the heavily injured Zoro with him.
The latest "One Piece" 1012 spoilers also offer updates on Nami, Tama, Usopp, Big Mom and Ulti. Apparently, Page One has fallen and the enraged sister wants to avenge his death. Ulti attacks Big Mom, even headbutting the Yonko, but to no avail.
Ulti hits Tama, triggering Big Mom's rage, but it's not the Yonko that attacks the Tobi Roppo but the Cat Burglar Nami. Usopp encourages Nami to run but Nami says, "No. I can't take it anymore. Someone who hits a child, I'm going to finish her right here."
"One Piece" 1012 spoilers seemingly prepare fans for a possible Sanji-Zoro vs Queen-King fight. Fans are looking forward to this battle. However, Zoro is badly injured and given his current condition, he could quickly die in another battle if he does not heal. Ulti is in grave danger and Nami's actions could earn Big Mom's goodwill, considering the Yonko's affinity with Tama.
"One Piece" 1012 is titled "Vortex" and would reportedly release on May 9.
© Copyright IBTimes 2023. All rights reserved.