'One Piece' 1060 Release 'Delayed'; Chapter Might Show Weevil Vs Marco Fight, SH's Destination
KEY POINTS
"One Piece" 1060 is scheduled to come out on Sept. 18
However, it will reportedly launch on Sept. 19
Several fan theories about the chapter have emerged online
"One Piece" 1060 is inching closer to its scheduled launch date, but there have been reports claiming that the installment's official release will be delayed.
While spoilers are not yet out, several fan theories have already emerged online, with some claiming that the manga would feature Weevil and showcase his fight against Marco the Phoenix. There are also those who believe the upcoming chapter might finally unveil the destination of the Straw Hats.
"In the turbulent world, what the Straw Hats see in front of their eyes is..." the official "One Piece" 1060 preview teased, which many fans think was hinting that the Straw Hat Pirates' destination would be revealed.
There are also theories claiming that Luffy and his crew would anchor the Thousand Sunny at Elbaf, an island kingdom in the New World inhabited by giants.
Another theory about "One Piece" 1060 assumes Weevil, the self-proclaimed son of the former Emperor of the sea Whitebeard, would appear. In the past chapters post the Wano arc, Eiichiro Oda, the creator of the popular series, provided updates on the Shichibukai and Emperors of the Sea.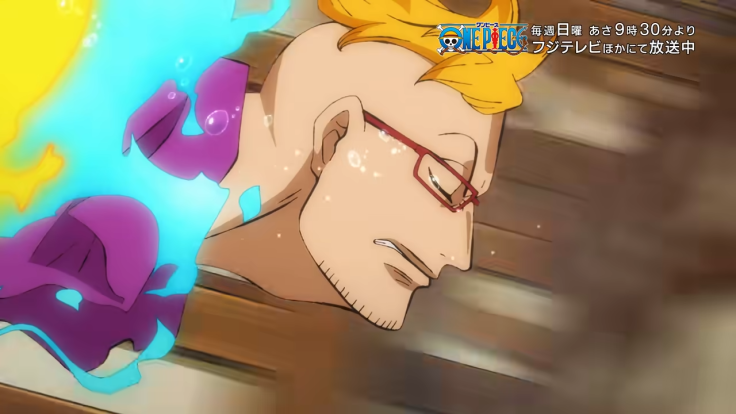 Fans think the upcoming manga installment would reveal Weevil's bounty and his current location. There are other speculations that Whitebeard's alleged son would fight Marco the Phoenix who, many fans think, would die during the battle.
Marco has been anticipating Weevil to attack Whitebeard's village even before he went to Wano to fight alongside the Straw Hats. In his conversation with Nekomamushi before the great War in the closed country, he told the mink about his captain's history with the village and the rumors that Edward Weevil was attacking those connected to Whitebeard.
Marco also mentioned the fortune Weevil was searching for which, according to him, didn't not exist. He also anticipated Weevil would attack the Sphinx, so he did not go with Nekomamushi but came to Wano later.
This theory has begun gaining more traction lately since the previous chapters seemingly let Marco the Phoenix make his proper farewell to Shanks and the Straw Hats. At the start of "One Piece" 1059, Shanks invited Marco to join his crew, but Whitebeard's former first division commander turned down the offer and decided to go to Sphinx.
Instead of coming out on Sept. 18, "One Piece" 1060 will reportedly launch on September 19.
© Copyright IBTimes 2023. All rights reserved.