'One Piece' 980 Spoilers: Unmasking Yamato's Identity, Who Is His Mother?
KEY POINTS
"One Piece" Chapter 980 is on a one-week hiatus
The next chapter of the popular manga series is scheduled to arrive on May 24, 2020
"One Piece" Chapter 980 might reveal Yamato's mother
Fans will have to wait a little longer before they get their hands on "One Piece" Chapter 980. The previous chapter left many interesting points that make the fandom more excited about what Oda has in store on the upcoming chapter of the popular manga series. One of these is if it is going to reveal the identity of Yamato's mother.
"One Piece" Chapter 980: Kaido's Big Announcement
In the previous chapter, King summoned the Flying Six, and the powerful team faced the governor-general of the Beast Pirates, Kaido. During their conversation, Kaido asked them to look for his son, Yamato, because he is going to make a big announcement, and his son needs to be there when it happens. The Flying Six was reluctant to follow and reasoned out that Kaido's son is such a headache, and the task is difficult.
However, Kaido insisted and made an exciting deal with them. If the Flying Six finds Yamato and brings him to the mansion, he will allow the Tobi Roppo to challenge the All-Stars. If they win, they will get the coveted position of the All-Stars.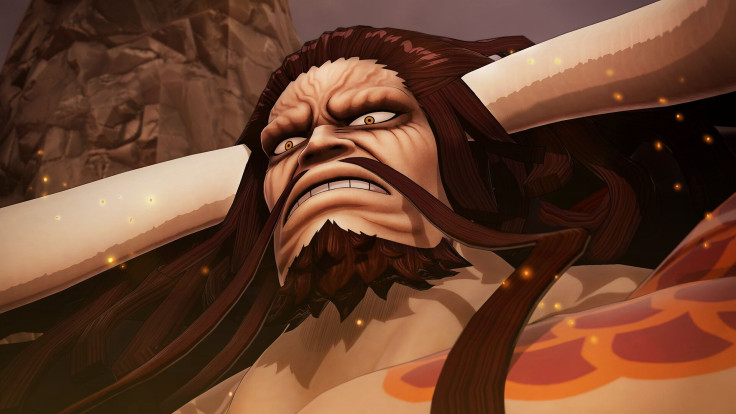 "One Piece" Chapter 980: Yamato's Mother
Some fans are interested in Kaido's announcement and theorized that it has something to do with Yamato. One prevailing theory in the fandom today is that Big Mom is Yamato's biological mother. This idea dates back to the time that Kaido and Big Mom belong to the same pirate crew.
It is worth noting that in the past chapter, when Big Mom called Kaido and asked him if he could kill the Straw Hats, she mentioned that the governor-general of the Beast Pirates owes him something. If it is something about money, both captains have immeasurable wealth, so it is out of the equation. But, the theory of Big Mom being Yamato's mother is interesting and leaves fans with a lot of things to look forward to.
If Big Mom is Yamato's mother, he is definitely a strong and powerful character in the Wano Arc, which could be a significant threat to the success of the Straw Hats alliance. Will Yamato be far stronger than Katakuri, who almost killed Luffy at the Whole Cake Island? Is he the rebellious type who could potentially side with the Akazaya Nine and betray his father?
These questions will surely get answers in "One Piece" Chapter 980 and its succeeding chapters. The next "One Piece" chapter is anticipated to drop on May 24, 2020.
© Copyright IBTimes 2023. All rights reserved.