'One Piece' Wano Arc: Oda Reveals Good News, Offers Details About Shanks Making A Move
KEY POINTS
Eiichiro Oda gave a message to fans via Jump Festa
He teased about Wano arc of "One Piece"
Oda gave details about Shanks
"One Piece" Wano arc is, by far, one of the longest narrative arcs in the manga and while fans enjoy its twists and turn in between explosive battles and character power-ups, legendary mangaka Eiichiro Oda, the creator of the iconic series, offers more interesting details about the ongoing story arc that would definitely excite fans along with an update on his previous claim that Yonko Shanks will make a move this year.
Many "One Piece" fans always look forward to seeing the release of Jump Festa since it usually contains messages and statements from Oda. During the expo, the mangaka issued a statement about the Wano arc of "One Piece."
It looks like Oda has not yet finalized or at least drawn the final scene of the current narrative arc of the manga, which could mean there could be more chapters before it finally comes to an end. While he jokingly said he is surprised the arc is not over yet, it is clear that it was just his way of teasing fans.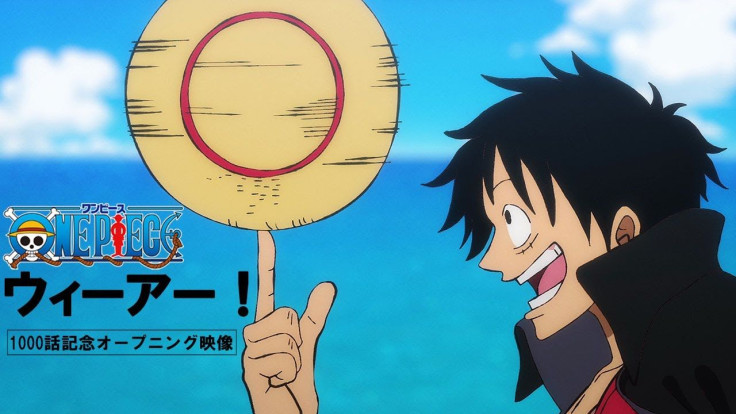 "I'm surprised Wano arc isn't over yet with an emoji showing a smiling face with open mouth and cold sweat. I've been looking forward to drawing "that" final scene of the Wano arc," Oda said.
It may be recalled that a couple of years ago, Oda's friend already offered some insights about the "One Piece" Wano arc. During an event at Saudi Arabia Anime Expo, TOEI's Shinji Shimizu said the ending of the arc will be "surprising."
Apart from those, Oda also told fans in his Jump Festa message to pay close attention to "Luffy as a protagonist." The mangaka also said he hopes "he can handle Luffy well toward the ending of Wano."
Things are working in favor of the Straw Hats based on the latest chapter of the manga. Sanji already defeated one of Kaido's Calamities Queen the Plague while the upcoming installment will reportedly show Zofo finally knocking out another Calamity King the Conflagration.
But, who will win the war in Onigashima still remains to be seen considering that aside from Kaido, another Yonko, Big Mom and her kids are also in the closed country. Will Shanks make a move in the manga as Oda hinted a few months back?
Well, it could or could not happen but the only move Shanks is making is related to the upcoming film titled "One Piece: Red." Oda confirmed that the Yonko will be in the movie, revealing that Luffy's favorite pirate has a lot of scenes in the film.
"Shanks is indeed a mysterious character. Will he meet Luffy in Film Red? He has many scenes in the film," Oda shared in his Jump Festa message.
No new manga chapter will release this year with "One Piece" 1036 scheduled to drop on Jan. 14, 2022. "One Piece: Red" is set to release in Japan on Aug. 6, next year.
© Copyright IBTimes 2023. All rights reserved.