One Woman, Doreen Winkler, Saves Two Men From Oncoming Subway Train, Praised As Hero After New York Post Photo Controversy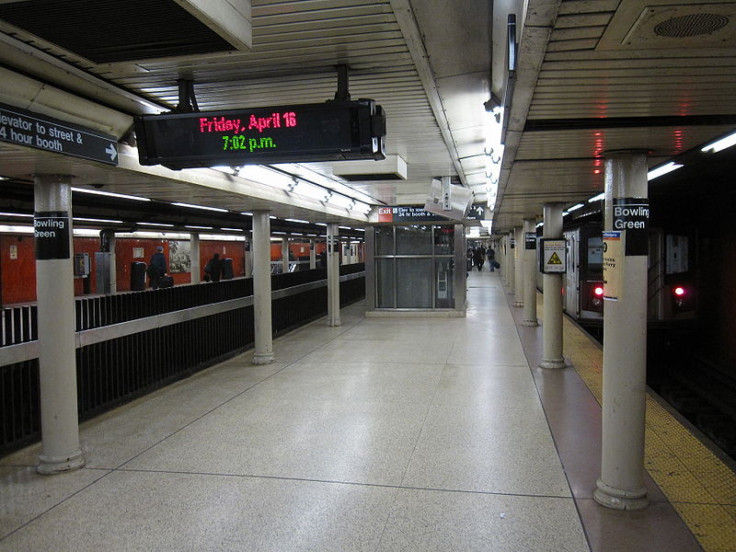 Doreen Winkler is being hailed as a hero after she saved two men from an oncoming subway at Bowling Green station in New York City.
Her split-second decision came days after the New York Post was widely criticized for publishing a picture of a man about to be crushed by a train that was taken by someone who chose to take a photo of the victim right before he died -- rather than help him. In that case, a homeless man had an argument with Ki-Suk Han and pushed him onto the tracks.
Winkler didn't let a similar scenario happen again. Instead, she jumped onto the subway tracks below the platform on which she stood when she saw an intoxicated homeless man lying on the tracks as a train could be heard in the distance. Another man jumped onto the tracks to rouse the homeless man, too, but he became trapped on the tracks as well. Winkler saved them both.
"I had one arm of each man," Winkler told the New York Daily News. "I was freaking out that nobody was helping at first. You can't ever, ever, ever watch somebody die."
Winkler, who stands at 5 feet 2 inches, moved to Brooklyn from Hamburg, Germany, four years ago. She was waiting for an uptown train just before 10 p.m. on Thursday night when she turned to see the men on the tracks after hearing other subway-goers yelling in horror.
Winkler acted first. Eventually, other subway riders helped her pull the two men back onto the platform. The identity of the man who jumped onto the tracks to help the homeless man was not revealed as he ran out of the station seemingly to escape the limelight.
Through it all, Winkler said she couldn't get the image the Post ran -- of Han hanging from the platform as an N-train approached -- out of her head.
"Not again," she said. "The whole time in my head I kept thinking I'm going to watch him die. This guy jumps down on the tracks and he's pushing him, trying to get him to stand up."
Winkler took the train home instead of going to the wine tasting she was planning to attend.
"I glanced up and see the lights of an approaching train on the uptown side, and glance back and now there are two people on the tracks," witness Margaret Besheer told the Daily News.
The drifter, identified as Jack Simmons, 62, was treated at a hospital for minor injuries, but his fate was much luckier than Ki-Suk Han, who was reportedly intoxicated at the time of his death. Han had engaged in a heated discussion with a homeless man who was mumbling to himself before he pushed Han onto the tracks. The New York Times reported that Han was hit by a southbound Q train at the 49th street station and pronounced dead on arrival at St. Lukes-Roosevelt hospital.
The media controversy came when freelance photographer R. Umar Abbasi decided to take a picture instead of helping Han, and the New York Post ran with the image.
"I just started running, running, hoping that the driver could see my flash," Abbasi said on his inaction. "In that moment, I just wanted to warn the train -- to try and save a life."
© Copyright IBTimes 2023. All rights reserved.
FOLLOW MORE IBT NEWS ON THE BELOW CHANNELS