OPEC Targets $50 Oil Price Anchor To End Crude Rout: Report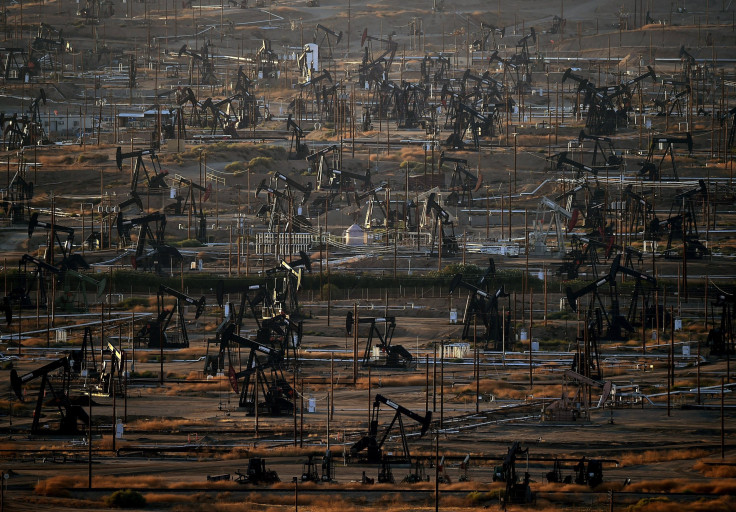 Saudi Arabia and other powerful OPEC members are reportedly discussing how to boost oil prices to $50 a barrel, a target they consider fair to both crude oil consumers and producers.
The private talks add to signs that the market's nearly two-year rout is winding down, Gary Ross, one of the industry's leading prognosticators, told Reuters Monday. He said oil should recover to $50 a barrel by the end of the year, thanks potentially to supply cuts from OPEC's leading members.
"They want $50 oil. This is going to become the new anchor for global oil prices," said Ross, founder and executive chairman of New York consultancy PIRA, who has consulted with OPEC members over decades. "While it may not be an official target price, you'll hear them saying it. They're trying to give the market an anchor," he told Reuters.
Oil prices have plunged from above $100 a barrel in June 2014 to under $30 a barrel earlier this year on fears of a massive supply glut and signs of waning global demand growth.
While the price collapse is a boon to consumers, who are enjoying the lowest gasoline prices in a decade, and the petrochemical sector, crude producers have seen their profits evaporate and debt accumulate. Economies dependent on oil revenue are enduring shrinking national budgets and looming financial crises. Venezuela, the country suffering most from low oil prices, is making an increasingly desperate effort to get its fellow OPEC members to intervene in the market.
An OPEC decision to target $50-a-barrel oil would signal an end to the unusually long period in which cartel members have abandoned efforts to balance the market, according to Reuters.
In late 2014, Saudi Arabia led the organization in its most dramatic policy shift in decades by refusing to cut individual production to support higher prices. Even as oil plunged, Saudi Arabia and other powerful Gulf OPEC members declined to take measures that might erode their share of the global oil market.
Saudi Arabia in February joined with Qatar, Venezuela and non-OPEC member Russia in a tentative agreement to freeze production to January levels — but only on the condition that Iran, Iraq and other producers agreed to follow suit.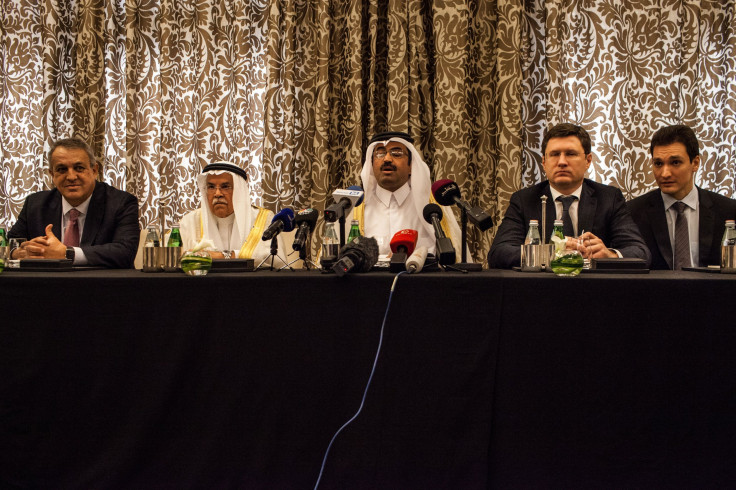 Iran's oil minister has called the production freeze "a joke" and said the nation would consider curbing production only after Iranian output reached roughly 4 million barrels a day, the level it attained before Western sanctions pummeled its oil industry. Iran now produces just under 3 million barrels daily.
Saudi Foreign Minister Adel al-Jubeir reiterated Saturday that Saudi Arabia is not considering an outright production cut. "Our view is, market forces determine the price of oil, and we will maintain our market share, and markets will recover," he told journalists in Paris.
Ross and other oil analysts have cautiously projected that oil prices have bottomed out. Ross told clients in late February that he reckoned the "lows are in" for U.S. crude, which was then about $30 a barrel, Reuters reported. West Texas Intermediate, the U.S. benchmark, surged to above $36 a barrel early Monday.
U.S. oil prices rallied late last week on reports that America's crude production is ramping down as oil companies — short on earnings and seeking to slash spending — shelve or cancel projects and lay off thousands of workers.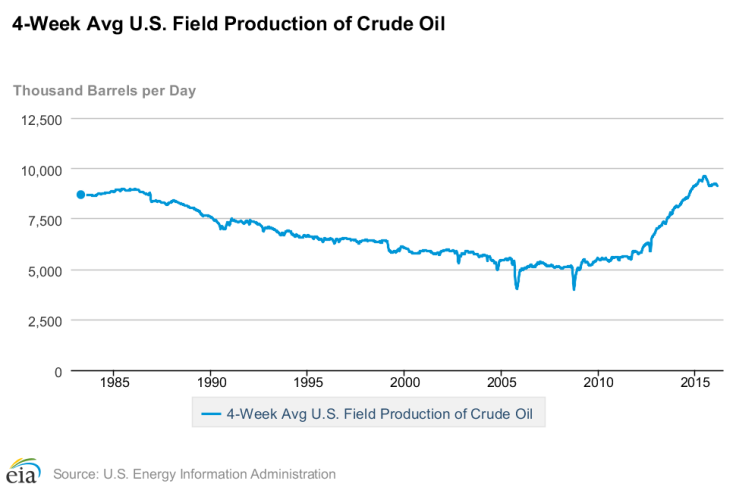 U.S. crude production fell by 25,000 barrels a day to 9.1 million for the week ended Feb. 26, 2016, the U.S. Energy Information Administration reported last week. Crude production averaged 9.3 million barrels a day in December 2015 and peaked at 9.7 million barrels in April 2015. Last week, the number of U.S. rigs drilling for crude dropped by eight to 392, the lowest level since 2009, Baker Hughes found in its weekly rig count.
Brent crude, the global oil price gauge, edged closer to $40 a barrel Monday on hopes of lower supply and an improving global economic outlook. Futures were trading at $39 a barrel
"It looks at this stage as if [oil] has formed a little bit of a bottom and perhaps we're going to see a sustained price in the $30s, maybe trending back up to $40 at some point," Ben Le Brun, market analyst at OptionsXpress, told Reuters in a separate report.
© Copyright IBTimes 2023. All rights reserved.