OpenSea Boosts Security, Efficiency Through New Features Amid Dwindling NFT Transactions
KEY POINTS
OpenSea announced its migration to a game-changing web 3 marketplace protocol
A new feature "automatically hides suspicious NFT transfers" from view on the platform
OpenSea also established a special team to address fraud and copyright concerns
Optimized transaction efficiency, security and optimum protection are just some of the major benefits OpenSea users will enjoy with the latest developments announced by the world's first digital marketplace for Non-Fungible Tokens (NFTs) and digital collectibles.
Being one of the largest NFT marketplaces in the world comes with a few disadvantages and OpenSea is well aware of this, given its experience in the NFT space. Over the past months, the platform was under fire for stolen and plagiarized NFTs and malicious actors using it to scam investors.
As part of its vision of correcting and preventing such issues from happening in the future, OpenSea announced a new feature that "automatically hides suspicious NFT transfers" from view on the platform. The team said it has started rolling out the feature to all users and intends to "continue to train [our] its detection logic" over the next "few weeks and months."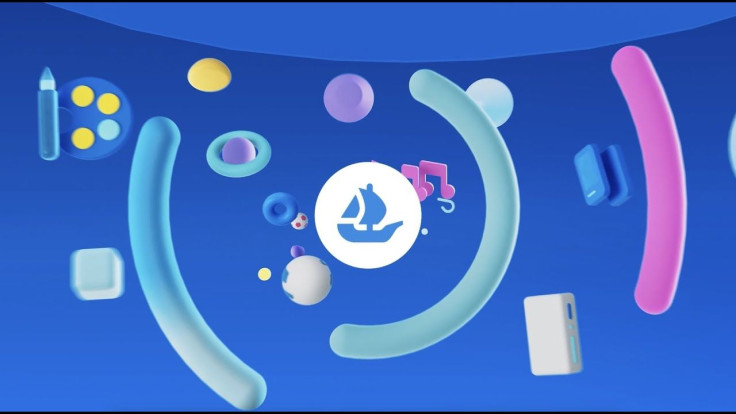 OpenSea also established a special team that handles review and moderation. The team will use "critical auto-detection" technology to address fraud and copyright concerns. Apart from those, OpenSea announced that it is migrating to Seaport on Tuesday.
Seaport is a web 3 marketplace protocol for safe and efficient NFT transactions. OpenSea describes the marketplace protocol as "a game-changer" and said that "it's open-source, inherently decentralized, and a modern foundation that will help us (and any teams using it) build and release new features more quickly."
Among its benefits include "significantly lower gas costs and the ability to make offers on entire collections or multiple items with specific attributes (traits)." According to the team, this migration allows OpenSea users to stop paying for account initialization fees while enabling "signatures to confirm actions using your wallet will be much easier to read and understand."
The announcements came following a noticeable decline in the number of accounts trading NFT. Blockchain analytics company Chainalysis reported that while almost a million accounts purchased and sold NFTs at the start of this year, the number dwindled to 491,000.
"NFTs saw explosive growth in 2021, but this growth hasn't been consistent and has leveled off so far in 2022," Chainalysis said.
© Copyright IBTimes 2023. All rights reserved.