Opioid Crisis Hits Mussels, Thanks To Human Urine Runoff, Biologists Find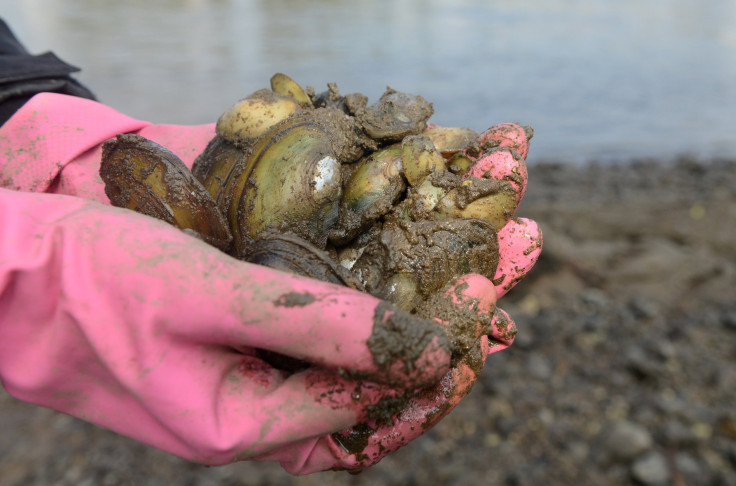 Researchers found opioids in Puget Sound, an inlet of the Pacific Ocean near the coast of Washington, while testing the waters for contamination.
"What we eat and what we excrete goes into the Puget Sound," Jennifer Lanksbury, a biologist at the Washington Department of Fish and Wildlife, told CBS-affiliated KIRO 7. "It's telling me there's a lot of people taking oxycodone in the Puget Sound area. The contamination is likely coming from wastewater treatment plants."
This is because when the people consume opioids, traces of the drugs get mixed in their urine and eventually end up in the ocean.
So is there no way to the filter out the opioids before the water from the wastewater treatment plant is deposited in the ocean? Unfortunately not. According to King County Wastewater Management, although the filtration system in their plant is equipped with separating most of the contaminants from the waste waters, drugs are not among them.
However, people, who are worried they might accidentally consume drugs when they have mussels next time in a restaurant or in a home-cooked dish, need not worry. Seafood markets and eateries obtain mussels from locations which are clean and opioid-free.
"They're clean and healthy and delicious. We love to eat mussels from the Puget Sound. We use them for our food and we use them for contaminant analysis," Lanksbury said.
In order to test water contamination in various areas, the Washington Department of Fish and Wildlife would often get clean mussels from Penn Cove on Whidby Island and put them in urban waters.
Biologists pick mussels for this operation as they tend to absorb contaminants from their environment into their tissues in a concentrated way, giving them the nickname "filter feeders."
In this case, the department used cages to deposit mussels in the waters in 18 areas. After a while, when the mussels were tested with the help of Puget Sound Institute, they found three of those locations came back positive for trace amounts of oxycodone — two near Bremerton shipyard and one in Elliot Bay near Harbor Island.
Apart from oxycodone, the mussels also tested positive for antibiotics and drugs for depression.
So, it's not just humans, but the aquatic animals who inhabit these areas too are in danger of consuming opioid-contaminated water.
"Those are definitely chemicals that are out there in the nearshore waters and they may be having an impact on the fish and shellfish that live there," Lanksbury said.
Lanksbury said although they hope to make sure the drugs do not end up in the oceans, there is a need be concerned at the present time.
"People should be wary," she said. "Hopefully our data shows what's out there and can get the process started for cleaning up our waters."
© Copyright IBTimes 2023. All rights reserved.