Oprah Winfrey Breaks Silence On Paula Deen N-Word Controversy: 'Lots Of People Use That Word Inappropriately All The Time'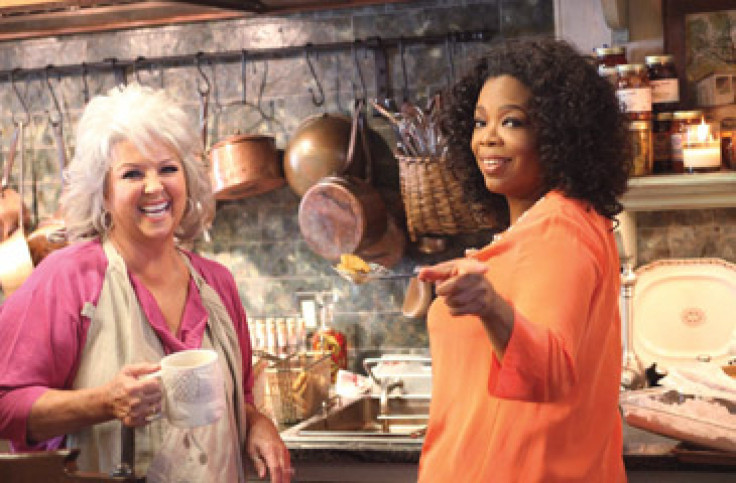 Oprah Winfrey has spoken out about Paula Deen for the first time since the 66-year-old television cook admitted in a May 2013 deposition on a lawsuit from a former employee to using the "N-word." Winfrey was asked about the uproar during an interview to promote her new film, "The Butler."
"I think Paula Deen was sort of used as a symbol, but I think lots of people use that word inappropriately all the time," Winfrey told Entertainment Tonight.
Winfrey added that she would like to interview Deen "when she's ready to talk," but that it was important to "let the dust settle" before a real conversation could take place.
When asked whether she had ever been called the N-word in her life, Winfrey said she hadn't. "Racism for me doesn't show itself that way. Nobody in their right mind, unless they're a Twitter thug, is going to call me the N-word," Winfrey said. "You know, you see those fools on Twitter sometime say ridiculous things. But nobody in their right mind is going to do that to my face, because true racism is being able to have power over somebody else. So that doesn't happen to me that way."
Winfrey added that she's been in situations where either racism or sexism might be a factor. "It shows up for me if I'm in a boardroom or situations where I'm the only woman or I'm the only African American person within a hundred-mile radius. I can see in the energy of the people there; they don't sense that I should be holding one of those seats. I can sense that. But I can never tell, 'Is it racism? Is it sexism?' Because often it's both. The sexism thing is huge. .. Men are used to running things."
Winfrey also talked about Deen during an interview with Extra. "Oh my god! I don't have anything to do with Paula Deen," she replied. "She is not the first white lady to use the N-word! Good lord!"
As Us Weekly points out, Winfrey first met Deen when she profiled the Southern cook during a March 2012 episode of "Oprah's Next Chapter" on OWN.
© Copyright IBTimes 2023. All rights reserved.