Oprah Winfrey A Fan Of 'Fifty Shades of Grey's' Raunchy Content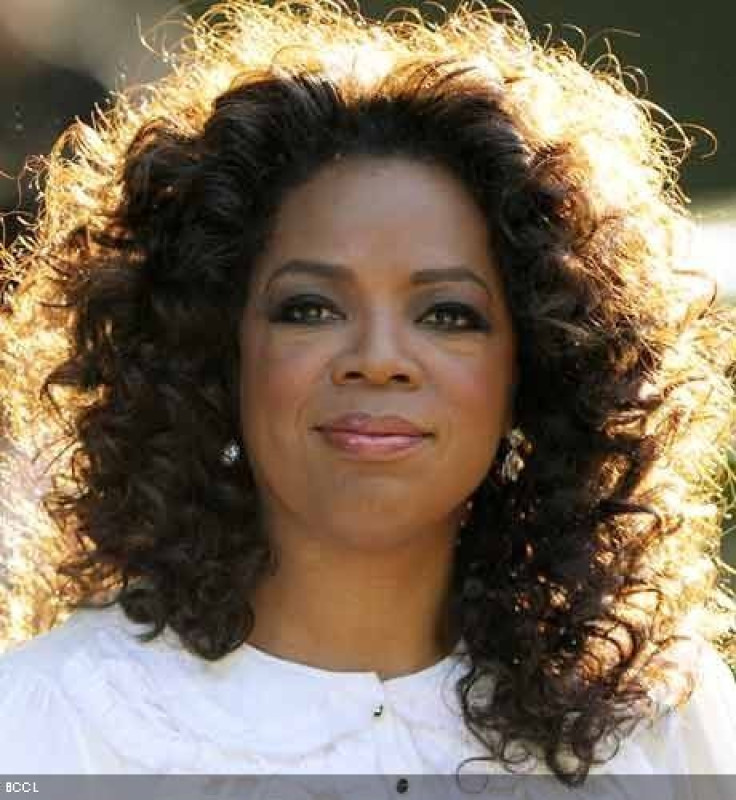 Media mogul Oprah Winfrey admits that she is a fan of the "Fifty Shades of Grey" trilogy -- but only for the racy sex scenes.
The "mommy porn" trilogy is popular among stay-at-home moms who similarly enjoy the explicit BDSM scenes and unlikely love story that the books depict.
Winfrey tells Harper's Bazaar that when she has time for reading she wishes she could just get to the good stuff.
"Oh I have downloaded all the 'Fifty Shades of Grey' novels, and for the first time I can take some guilty pleasure and just read. But I'm thinking, stop with the story, get to the juicy part!" she said.
Winfrey poses for photographer Terry Richardson in the latest issue of Harper's Bazaar, on newsstands Oct. 23, wearing a white-on-black tuxedo in one spread and giving two thumbs up with bejeweled fingers while wearing all red in another.
She also talks to Harper's Bazaar about her new hobby, taking baths.
"Bathing is my hobby. I love creating bathing experiences – bath gels, bubbles, crystals, salts, lavender milks… Oh, yeah! I go prune. I go waaaay prune. I've gone to sleep."
E Online suggests that Oprah has found the perfect way to get some R&R after the trials of launching her cable network OWN.
Winfrey also admits that she should have been more involved with the network from its inception.
"What was missing from OWN was me," she said. "It required my full-on energy."
Viewers can expect plenty more of Oprah, and may also see "Fifty Shades of Grey" and special bath products featured on the latest edition of Oprah's Favorite Things, which Winfrey announced will air as a two-hour special on the OWN Network in November.
Oprah also tells Harper's Bazaar that she is making a return to the silver screen and is currently filming a movie called "The Butler," due out in 2013.
© Copyright IBTimes 2023. All rights reserved.