'Orange Is The New Black' Season 6 Spoilers: Danielle Brooks Unveils Biggest Questions About Taystee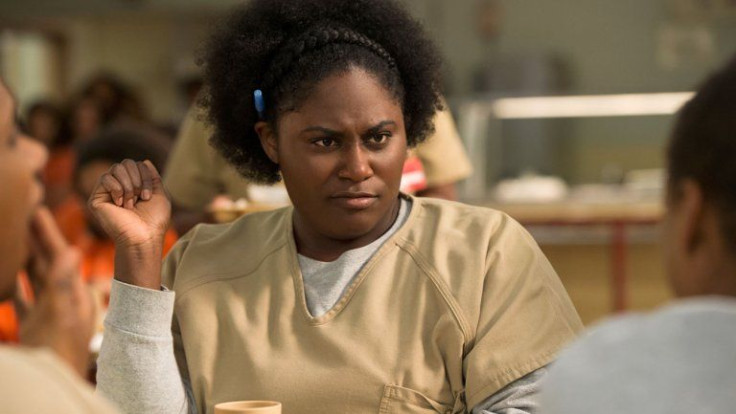 "Orange is the New Black" star Danielle Brooks is very much in the dark when it comes to her character's fate in Season 6.
But during her conversation with Variety, Brooks unveiled some of the big questions she has for series creator Jenji Kohan regarding her character, Taystee. Other than wondering what will happen to the inmates after being transported to a different facility in the final episode for Season 5, Brooks is curious to know whether or not Taystee will be killed off. After all, the character's best friend, Poussey (Samira Wiley), died in Season 4.
Read: Danielle Brooks hints at leaving "Orange is the New Black" after Season 7
"I think for me it's just like there's so many questions that I want to know, all of these girls, will Taystee find her true justice? And I don't know. Also, where are we going? Literally, where are we going? I don't know. What's our way out? What is the way out? But all I do know, it's gonna bring so many challenges for us as actors… I am excited to see what I am capable of as an actor, because I know whatever material they give us is gonna be hard, and not easy to deliver," she said.
Brooks is also clarifying the statement she said about leaving "Orange is the New Black" at the end of Season 7. During her interview with Entertainment Weekly, the actress said that she's looking forward to taking on new roles beyond being just an inmate in the original Netflix series. However, some publications claimed that Brooks will be saying goodbye to her role at the end of Season 6.
"It's not true! Not at all. I think that's crazy because I think now with social media, I think things can get misconstrued and then that's totally not what I was saying. What we do know is that the show has seven seasons, and I was just saying that I'm totally excited to finish those seasons out, but where I will end up after that, I have no idea," she said.
Brooks went on to say that she's more than willing to stay in "Orange is the New Black" for more installments beyond Season 7, but she's also looking forward for what may come.
"Orange is the New Black" Season 6 will premiere on Netflix sometime next year.
© Copyright IBTimes 2023. All rights reserved.