Orchard Supply Hardware Stores Permanently Closing Down, 'Devastated' Customers React
Orchard Supply Hardware stores across the country will permanently shut down by the end of the year, reports said late Tuesday. While the reason behind the closure remained unknown, the news came ahead of the company earnings release Wednesday morning.
Orchard's 4,000 employees were told of the permanent shutdown Tuesday, Jackie Hartzell, the director of public relations for Orchard Supply Hardware's parent company, Lowe's Companies, Inc. told local media. Store liquidations were scheduled to begin Thursday.
"We are issuing our press release at 6 a.m. EDT and can answer any follow-up questions then," she said. Details about the decision to shut down the stores were likely to be clear once the press release was made public.
According to a report, even on Tuesday, some stores had banner signs posted that read: "Hiring Happy People."
According to Orchard Supply Hardware's website, the company's mission is "to be America's neighborhood hardware and garden store focused on paint, repair, and the backyard." It was founded in San Jose, California in 1931, and was acquired by Lowe's Companies, Inc. in September 2013. There are more than 98 Orchard Supply Hardware stores throughout California, Oregon and Florida. More than 40 of them are located in the Bay Area.
"With over 45,000 items, modern, easy-to-shop stores and acclaimed customer service, Orchard Supply Hardware maintains the same simple retail philosophy developed long ago, 'Take good care of our customers and they will take good care of you'," the website reads.
In 2013, the hardware company filed for bankruptcy protection in a bid to preserve its iconic name while it went through a transition under parent company Lowe's.
"We want you to know that our customers will see no changes in their Orchard shopping experience as part of this transition — there will still be an Orchard sign in front of all of our locations, and our teams will still dress in green," Orchard's president and CEO, Mark Baker, wrote on the company's website at the time. "In short, we'll be the same Orchard, but we'll be in a much stronger position to serve you in the future."
On Tuesday, several people expressed their shock on Twitter over the news.
"Holy c---. It's sounding like @Lowes is shuttering Orchard Supply Hardware. It's a fantastic store, so much better than Lowes or Home Depot, and they just finished remodeling both their Sunnyvale stores. Terrible if true," one user wrote, while another said: "Deeply saddened at the apparent Orchard Supply news."
In May, Lowe's Companies, Inc. reported net earnings of $988 million and diluted earnings per share of $1.19 for the quarter ended May 4, 2018.
"Sales for the first quarter increased 3.0 percent to $17.4 billion from $16.9 billion in the first quarter of 2017, and comparable sales increased 0.6 percent. Comparable sales for the U.S. home improvement business increased 0.5 percent," the company said in a statement at the time.
On Tuesday, shares of Lowe's closed 0.78 percent higher on the New York Stock Exchange. Rivals like Home Depot and Wayfair performed better, closing 1.17 percent and 2.35 percent higher, respectively, while Target Corporation closed almost flat.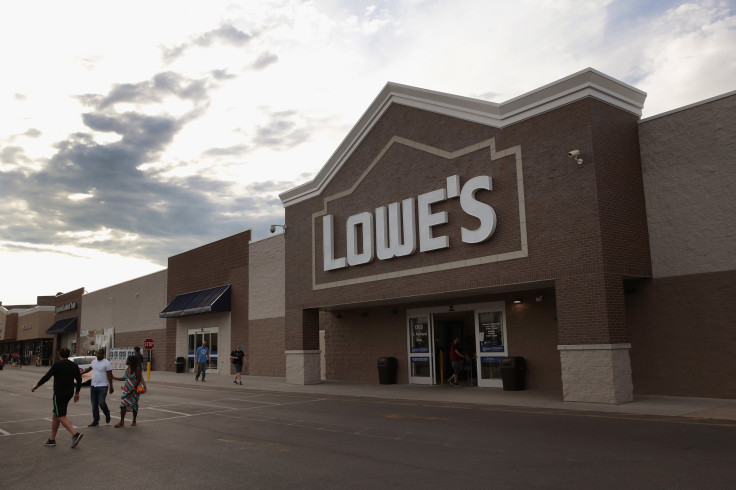 © Copyright IBTimes 2023. All rights reserved.