'Orient' Episode 1 Live Stream Details: How To Watch Online [Spoilers]
KEY POINTS
Musashi and Kojiro want to become the greatest Bushi ever
"Orient" Episode 1 is airing Wednesday
The episode will stream on Crunchyroll
Mysterious creatures, known as Kishin, suddenly appeared in Japan. All the renowned military leaders were killed in battle against these demonic creatures and the end of humankind was near. "Orient" anime follows the life of Musashi, a boy who lived in Japan during the Sengoku period and aimed to kill these demons.
After 150 years of the appearance of Kishin, the world is still ruled by demons. Only the Band of Bushi continues to fight against Kishin.
Musashi and his friend Kojiro Kanemaki are striving to become the strongest and greatest Bushi ever. Kojiro and Musashi look up to Bushi warriors and they want to become strong in order to slay some demons.
However, for some reason, the 15-year-old Mushasi is holding a pickaxe instead of a sword. He is working as a miner while aspiring to be a Bushi.
Meanwhile, the humans are ruled by Oni. They worship Oni as protective deities. However, Mushashi feels Oni are some kind of demons and not their guardian gods.
Can Musashi and Kojiro become the ultimate Band of Bushi and unravel the mysteries of Kishin and Oni?
"Based on the manga by Shinobu Ohtaka being published in Kodansha's Bessatsu Shonen Magazine. This is a story about Musashi, a 15-year-old boy who lives in Japan during the Sengoku period. Japan is ruled by demons, and Musashi tries to confront the demons with a certain special power!" read the series synopsis as per Crunchyroll.
The cast of "Orient" anime includes Sōma Saitō as Kojiro Kanemaki, Yuuma Uchida as Musashi, Wataru Hatano as Hideo Kosameda, Satoshi Hino as Naotora Takeda, Saori Ōnishi as Shunrai Yamamoto, Rie Takahashi as Tsugumi Hattori, Katsuyuki Konishi as Jisai Kanemaki, Hiro Shimono as Shirō Inukai, Haruki Ishiya as Aoshi Sanada and Azumi Waki as Nanao Inusaka.
"Orient" anime is based on Shinobu Ohtaka's manga and the series is directed by Tetsuya Yanagisawa. The composition is done by Mariko Kunisawa and character designing by Takahiro Kishida.
The music of the anime is composed by Hideyuki Fukasawa. Fumio Matsumoto and Sayuri Sakimoto are the chief animation directors while Hirofumi Sakagami is credited for art direction.
Fans can watch "Orient" Episode 1 online on Crunchyroll this Wednesday. The episode will live stream in Japanese with English subtitles.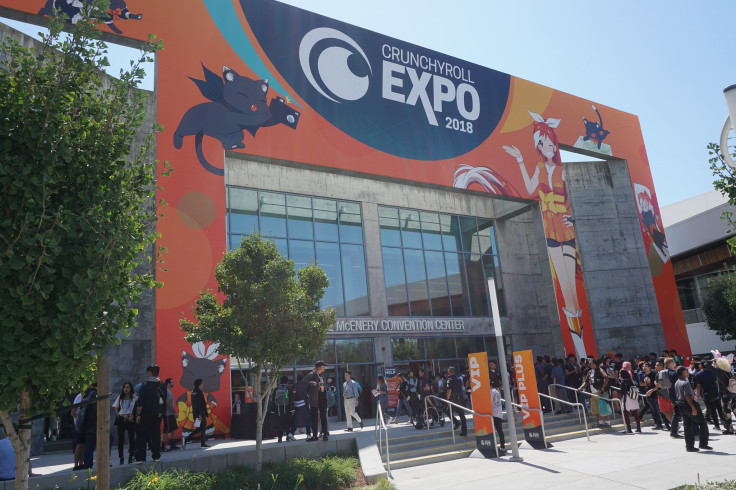 © Copyright IBTimes 2023. All rights reserved.