'The Originals' Season 2 Spoilers: Episode 15 Teases Sexual Tension Between Hayley And Jackson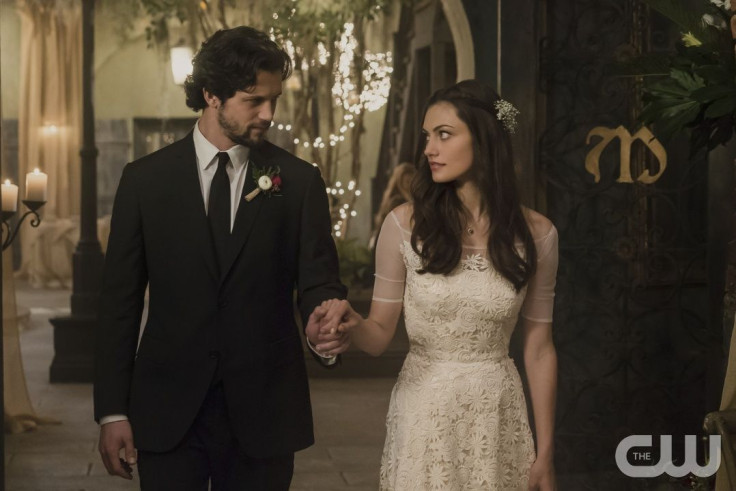 It's said that March comes in like a lion, but we think the chilly month comes in more like a Mikaelson -- powerful, bold and a little icy. However, when our favorite characters from the hit CW series, "The Originals," return on Monday, March 9, things are going to heat up -- especially between Hayley (Phoebe Tonkin) and Jackson (Nathan Parsons).
When we last saw the two lovebirds, they were getting hitched through a mystical unification ritual that would transfer Hayley's powers to her pack. And surprisingly enough, it worked! Shortly after the wedding the wolves were running around New Orleans, showcasing their new gifts.
And that wasn't the only magic to occur during Hayley's big night. Following the nuptials, the new Mrs. Kenner revealed her genuine feelings for Jackson, explaining that she wasn't just marrying him for the sake of their pack but because she truly loved him. Viewers even watched Hayley turn down a romance with Elijah (Daniel Gillies) so that she could live a happily-ever-after with Jackson.
But will Hayley's feelings for Jackson waver when their honeymoon phase ends? Audiences will get to see just how their relationship will evolve in episode 15. Fans were even given a sneak peek of the forthcoming drama in a lengthy promo video for "They All Asked For You."
In the trailer, which you can watch here, viewers can see that some sort of tension will form between the newlyweds.
"Hey, Jack. You've been a million miles away lately," Hayley opens up to her husband. Jackson responds, saying his schedule has been jam-packed trying to get the wolves back in the quarter.
"I know what busy is and I know what trying to kept busy is," she rebuts. "I've barely seen you."
That's when Jackson says he's been avoiding Hayley because he doesn't want her to feel obligated, "to me [or] this marriage."
"How many times do I need to tell you this isn't an obligation?" Hayley asks before pausing. In a hushed voice, Jackson's wife questions if he was referring to their sex life -- or rather lack of there.
"The unification ritual worked. But we still have to live as husband and wife," he says.
That's when the two agree that they shouldn't feel embarrassed or shy about consummating their marriage. "We're both adults. Let's put on some Marvin Gaye, light some candles and…" Hayley says before getting cut off by the cries of Hope. "Or I can go feed the baby."
"The Originals" will return from its winter break on Monday, March 9 at 8 p.m. EST.
© Copyright IBTimes 2023. All rights reserved.