'The Originals' Season 2 Spoilers: Executive Producer Michael Narducci Teases 'Shocking' Cliffhanger In The Midseason Finale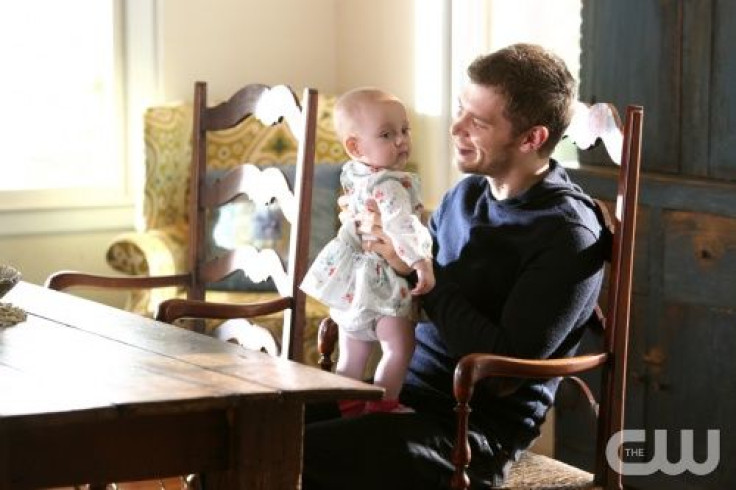 Nothing screams holiday season like a little family drama. And according to the synopsis for the Season 2 winter finale of "The Originals," that's exactly what the Mikealsons will be in for when the family reunites for the CW's Christmas-themed episode. The summary teases that Klaus (Joseph Morgan), Hayley (Phoebe Tonkin), Rebekah (Claire Holt) and little Hope will be meeting up in episode 9, "The Map of Moments," for the most anticipated reunion of the series.
"It's the moment we've been waiting for since the end of last season when Auntie Bex had to take the baby into hiding and the world had to believe that the child is dead," Michael Narducci, the show's executive producer, explained to TV Guide during an exclusive interview. The show's EP continued to discuss that while the family gathering was created under sad circumstances, viewers can anticipate moments of pure joy to shine through the ominous occasion.
"It's a happy reunion, everyone is safe and healthy, but it's also the eve of a great and challenging battle. What do they do to prevent their mother from finding out about this baby?" he dished, revealing that little Hope's parents will have a lot of plotting to do if they want to keep her alive.
It was revealed in Season 2 that Esther (Sonja Sohn) needs Hope to be sacrificed to uphold her pact with her older sister Dahlia. A thousand years ago, the powerful witch and Esther made a deal that in order for Esther to be fertile, she would have to give up every first-born child in her family. If Esther failed to do so, Dahlia would return for the lives of the entire family.
"There is a huge storyline coming up that's going to address that very thing," Narducci added of the Dahlia plotline during his interview with TV Guide. "There will be subtle hints of that in [this] episode for the careful viewer who really watches the show and asks the right questions."
The EP revealed that more storylines will be explored in the midseason finale of "The Originals" -- from Hayley's marriage to Jackson (Nathan Parsons) to how Cami (Leah Pipes) will cope with Esther's plan of turning her into a vessel for Rebekah. Cami was described as the perfect body for Rebekah to enter because she was smart, talented and didn't have a lot of family and friends.
"Cami's been prepared to be a vessel for Rebekah. That would mean, effectively, Cami would die," Narducci explained to TVLine. "No one wants to lose Cami, so they're going to have to stop Esther, and now they have a ticking clock."
Cami will spend episode 9 trying to save her skin -- literally. And to do that, she'll need to confront Finn (Yusef Gatewood), a pawn in Esther's plan to see her dead. "Through this interaction, you find out why Finn is the way he is and why he believes he's the hero of this story," Narducci told TVline about his favorite scene in the Season 2 winter finale.
Narducci then gave fans a teaser from the finale and second half of the season, which returns on Tuesday, Jan. 19. "There is definitely a resolution ... but there's definitely a cliffhanger that will launch into a series of storylines coming up," he dished to TVGuide. "You'll be shocked by how the status quo is completely different by the end of the episode."
Currently "The Originals" is preparing to shoot episode 14 of Season 2. "I'm really excited for this run from Episode 10 to 14," the EP stated, "which is really stellar and people are going to go crazy."
Tune in to the Season 2 winter finale of "The Originals" on Monday, Dec. 8, at 8 p.m. EST.
© Copyright IBTimes 2023. All rights reserved.