'The Originals' Season 3 Spoilers: Will Major Character Be Brought Back To Life After Midseason Finale Death? [POLL]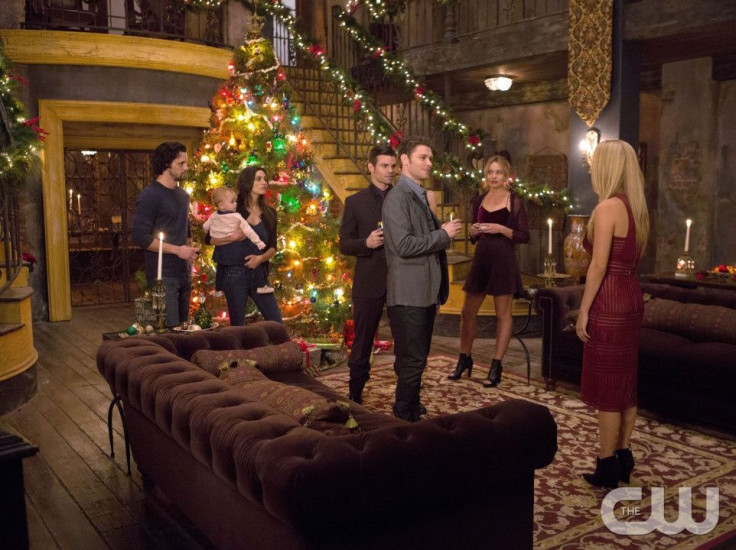 If you tuned in to the Season 3 fall finale of "The Originals" then its safe to assume you just witnessed the world's worst Christmas celebration … ever. (But hey, what else did you expect from a Mikaelson family gathering?) During the anticipated holiday installment, audiences received their fair share of gruesome moments from Freya (Riley Voelkel) skinning her sister's arm to Rebekah (Clair Holt) making the selfless decision to have Elijah (Daniel Gillies) dagger her (with the hopes of fulfilling the prophecy).
But out of all the cringe-worthy, tear-jerking scenes from the midseason finale, it was when Cami (Leah Pipes) and Klaus (Joseph Morgan) found themselves standing underneath the mistletoe that really stirred up the emotions of fans -- specifically Klamille shippers. After getting a much-needed pep talk from Rebekah, Klaus finally made the decision to reveal his vulnerable side to Cami.
"What makes you happy makes me want to keep you so. What scares you I want to tear apart. I do not wish to watch you from behind glass, Camille," he said before kissing her.
After Klaus' lips touched hers, the two hit the sack, which is when Cami's world ended ... literally. With his arm wrapped around Cami, Klaus woke from his slumber only to find blood on his hands -- Cami's blood. That's when he noticed her throat had been slit in the middle of the night.
But Cami can't really be dead -- especially not after she and Klaus just shared their first kiss, right? Well, Klamille shippers are praying for a Christmas miracle, one that involves Cami dying with vampire blood in her system (from when Klaus healed her after she was attacked by his possessed sister) or perhaps a helping hand and spell from Vincent (Yusuf Gatewood), who had just embraced the position of regent.
Michael Narducci, executive producer of "The Originals," calmed our frantic nerves when he noted that audiences should remain hopeful. "We have to believe that there is hope and there is love and there is family and there is the devotion that we have to one another as spirits and human people. That's the story that we're telling," he revealed to Entertainment Weekly following the earth-shattering episode.
Do you think Cami is gone for good? Sound off in the comments section below and take the poll above to let us know if you think her death is final. "The Originals" will return with its Season 3 midseason premiere on Friday, Jan. 29, at 9 p.m. on the CW.
© Copyright IBTimes 2023. All rights reserved.