Orlando Alligator Disney Death Is The Third Tragedy To Strike Florida City In Less Than A Week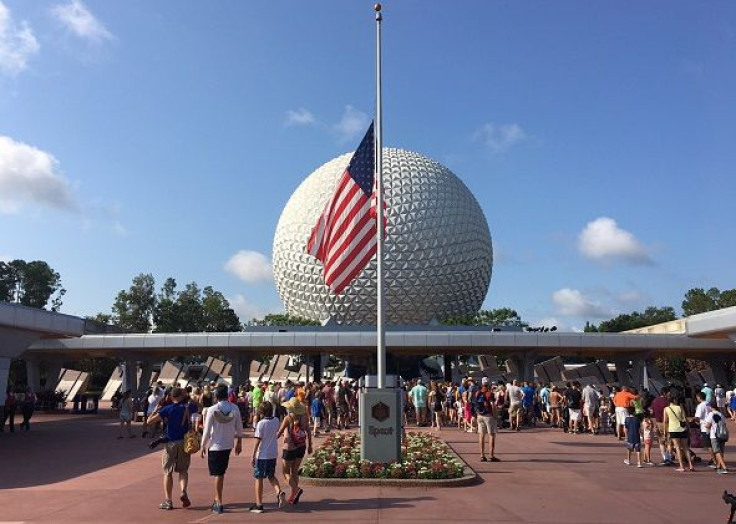 UPDATE: 9:07 p.m. -- The body of 2-year-old Lane Graves was found Wednesday, CNN reported. The boy had only a few puncture wounds, so he likely drowned, Orange County Sheriff Jerry Demings told CNN.
Original story:
The day after the massacre at the Pulse gay nightclub, Mayor Buddy Dyer called the tragedy "the worst day in history of Orlando." But the Pulse shooting is not the only misfortune the Central Florida city has had to endure in the past few days.
On Tuesday night, a 2-year-old boy was dragged away by an alligator at a Walt Disney World resort near the city.
The death was the latest in a spate of tragedies that has hit Orlando in one of the darkest weeks in the city's history, following the killing of singer Christine Grimmie on Friday and the Pulse attack, the worst mass shooting in modern U.S. history.
Grimmie, who finished in third place on Season 6 of NBC's "The Voice," was shot to death Friday night while signing autographs after her concert at the Plaza Live theater. Police have identified 27-year-old Kevin James Loibl of St. Petersburg, Florida, as the gunman. Loibl, who was armed with two handguns and a large hunting knife, shot himself after opening fire on Grimmie.
News of Grimmie's death sparked a national discussion about gun control, a conversation that was only amplified when the news of the Pulse attack hit less than 48 hours later. The attack on the gay nightclub occurred early Sunday morning when a lone gunman, identified as 29-year-old Omar Mateen, started firing at club patrons with an assault rifle and took hostages before SWAT teams stormed the building and gunned him down.
Forty-nine people were killed and more than 50 more were wounded in what has been classified as the worst mass shooting by a single gunman in U.S. history. Mateen pledged allegiance to the Islamic State terror group during the shooting and evidence has surfaced that his motivations may have been rooted in homophobia.
Orlando Nightclub Shooting | Graphiq
As law enforcement investigates the Pulse slaughter and a national debate rages yet again over gun control, yet another tragedy struck Orlando on Tuesday night when a young boy who was playing in the water near Disney's popular Grand Floridian Resort & Spa was attacked by an alligator. The boy was on vacation with his family from Nebraska and his father — who witnessed the alligator attack while his son waded in a lagoon on the resort's property — tried unsuccessfully to rescue him. A massive search was underway and five alligators have been pulled from the manmade body of water and euthanized. But authorities have yet to find any evidence of or remains from the young boy, who is presumed dead.
"We are now working on recovering the body of the child," said Orange County Sheriff Jerry Demings. "There's no question this family will lose a 2-year-old."
Though the three tragedies are not related, it is notable to have three such deadly incidents occur in one city and receive national attention over such a short span.
© Copyright IBTimes 2023. All rights reserved.