'Orphan Black' Season 5 Spoilers: BBC America Releases Final Trailer Ahead Of June Premiere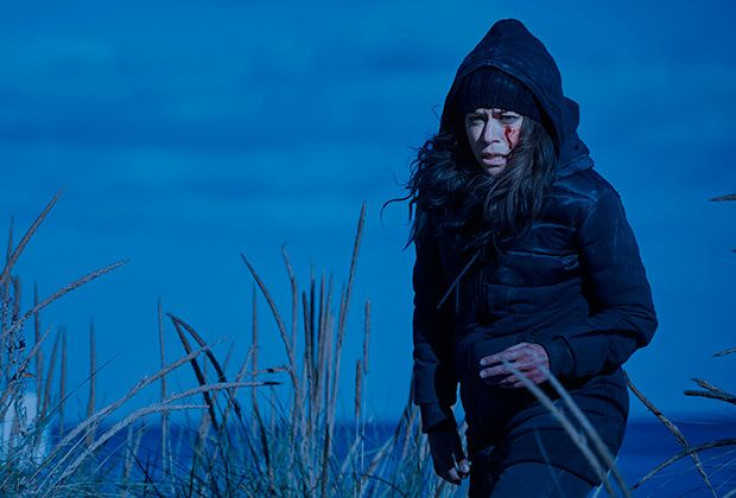 BBC America just dropped the final teaser for "Orphan Black" Season 5, weeks before the Tatiana Maslany-starrer's June 10 premiere.
The one-minute clip opens with a bloody Sarah Manning (Maslany) looking for a way out. According to the official synopsis released by the network, Sarah will try her best to gain control over the situation when one of her clone sisters, Rachel, brings all of her sestras and allies into the fold.
Read: "Orphan Black" Season 5 teaser shows clones' strong bond
Throughout the past four seasons, Sarah has been protecting her sisters, Allison, Helena, Cosima and even Krystal, who she decided to keep in the dark. But Season 5 will see each of the Leda clones risking their lives for each other. In the clip, someone tries to kidnap Allison and puts a mask over her face. Helena is struggling with the arrival of her first child, while Cosima will have to deal with her health issues.
Sarah's number one ally, Art (Kevin Hanchard), will also be at risk together with the lead character's mom Siobhan (Maria Doyle Kennedy), brother Felix (Jordan Gavaris) and daughter Kira (Skyler Wexler). The young girl, who has matured since the first episode of "Orphan Black," will also play a huge role in the final episodes of the hit series.
"With the threat of Neolution having carte blanche access to clone biology, Sarah is desperate to gain control, but realizes she must change tactics to pursue a long game. Protecting both of her families, and the host of clones she has yet to meet, Sarah and those still fighting the fight will uncover the missing pieces of the insidious conspiracy – and finally learn the story behind their origin," the Season 5 synopsis read.
Elsewhere in the series, Cosima will be reunited with her girlfriend, Delphine (Evelyne Brochu), and the two of them will most likely tie the knot. As of late, it is still unclear whether or not "Orphan Black" Season 5 will end on a happy note or with a cliffhanger. After all, BBC America and showrunners Graeme Manson and John Fawcett have decided to end Sarah's story after five seasons.
"Orphan Black" Season 5 will air on BBC America on June 10 at 9 p.m. EDT.
© Copyright IBTimes 2023. All rights reserved.
FOLLOW MORE IBT NEWS ON THE BELOW CHANNELS