Orthodox Christmas 2014: Russian, Serbian And More Churches Celebrate The Holiday [PHOTOS]
Orthodox Christians in Russia, Serbia, Jerusalem, Ukraine, Greek Catholics and all other Orthodox churches are beginning Christmas celebrations on Monday.
According to Orthodox beliefs, which follow a different calendar than the Gregorian one used in much of America, Christmas Eve falls on Monday, Jan. 6 and Christmas the day after on Tuesday, Jan. 7.
Orthodox Christians believe in the Julian calendar, sometimes called the Russian Orthodox calendar which dates back to 46 B.C., celebrating Christmas 13 days after Dec. 25, on Jan. 7.
"The majority of the Orthodox churches worldwide use the Julian calendar, created under the reign of Julius Caesar in 45 BC, and have not adopted the Gregorian calendar, proposed by Latin Pope Gregory of Rome in 1582," Archimandrite Christopher Calin told The Christian Post last year. "December 25 on the Julian calendar actually falls on January 7 on the Gregorian calendar. So strictly speaking, Christmas is still kept on December 25, which just happens to fall 13 days later on the Julian calendar."
Russian Orthodox priest Father David Gill further explained to The Nottingham Post why the holiday is celebrated later:
"The story we celebrate at Christmas time is the same as other Christian faiths – which is that God came to live with his people on Earth and Jesus was born to grow up to be a teacher for us," he said. "The only difference is we put a greater emphasis on the arrival of the three wise men and shepherds, who we believe arrived on Christmas Day – not on the Epiphany, and so feature more in the story."
While the holiday may be celebrated on a different calendar day, Christmas festivities largely remain the same as Western traditions.
Christmas Eve typically begins with a church service, including Communion and readings from the Old and New Testament. Many celebrate by fasting until sunset when the "Holy Night supper," comprised of 12 meat-and-dairy-free dishes in honor of each apostle, is served. The Nottingham Post wrote that the meal typically consists of warm beetroot soup, borscht, steamed fish, rice and sweets.
On Christmas Day, a church service called "The Feast of the Nativity" is held. The purpose of the meal is to break the fast from many who observe the Nativity Fast, which begins 40 days leading up to Christmas.
In terms of the commercial aspect of the holiday, Calin said "many of the external trappings are the same" as Western culture including Christmas trees and gifts.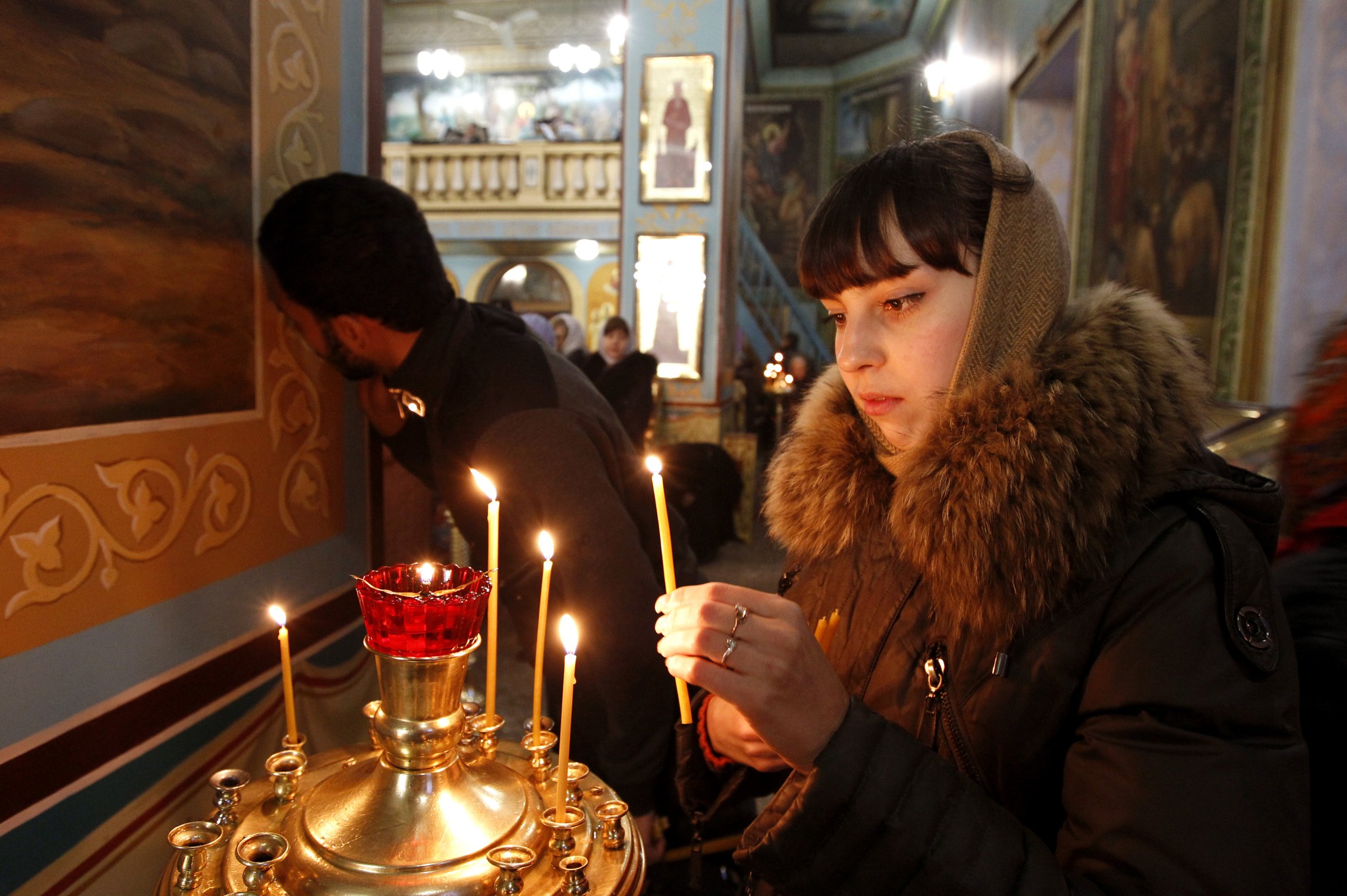 © Copyright IBTimes 2023. All rights reserved.