Oscars 2016 Best Song, Best Original Score Playlist: Listen To All The Academy Award Nominated Music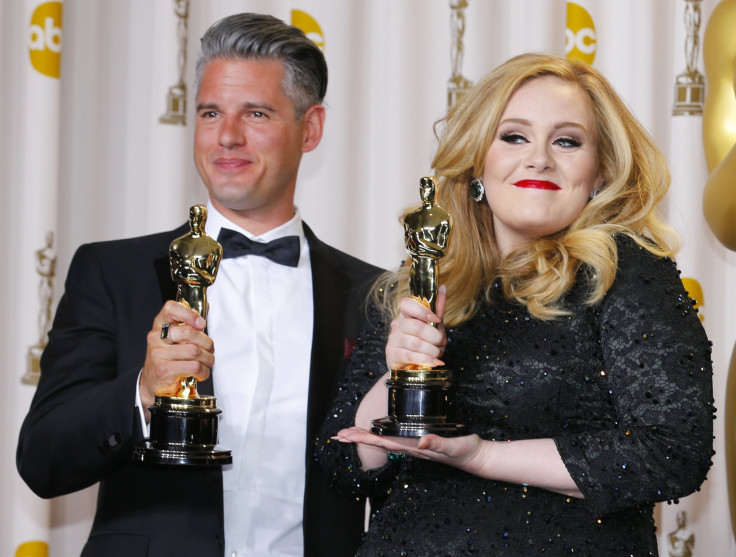 Music sets the mood and tone for many cinematic moments, sometimes speaking louder than even dialogue can. As attention turns to the red carpet in Hollywood for the 88th Academy Awards, here's a look at this year's nominees in the music categories, best original song and best original score, as well as playlists for your listening enjoyment.
For this year's Oscars there are five original song nominees: "Earned It" ("Fifty Shades of Grey"), "Manta Ray" ("Racing Extinction"), "Simple Song #3"("Youth"), "Til It Happens To You" ("The Hunting Ground") and "Writing's On the Wall" ("Spectre"). Last year, Common and John Legend took home the golden statue for their original song "Glory" from the film "Selma." Indiewire is predicting "Earned It" as this year's winner, but Lady Gaga's performance of "Til It Happens To You" could be the spoiler. "Writing's On the Wall" brought home this year's Golden Globe award, so the race is a hard one to call.
In the original score category, the nominees are: "Bridge of Spies" by Thomas Newman, "Carol" by Carter Burwell, "The Hateful Eight" by Ennio Morricone, "Sicario" by Jóhann Jóhannsson and "Star Wars: The Force Awakens" by John Williams. During the 87th awards show, the score from the film "The Grand Budapest Hotel" took home the prize. At this year's Golden Globes, "The Hateful Eight" score was named the winner. Indiewire is tipping this year's race for "The Hateful Eight," but composer John Williams could end up being the winner.
Here's a playlist of this year's original song nominees along with past winners of the award.
And for your listening pleasure this year's original score nominees,so you can pretend to be a negotiating a Cold War era prisoner exchange or flying through a galaxy far, far away.
Comedian Chris Rock will host this year's show, which airs on ABC Sunday evening at 7 p.m. EST.
© Copyright IBTimes 2023. All rights reserved.