Oscars 2017: Twitter Reacts To Jimmy Kimmel And Sunny Pawar 'Lion King' Skit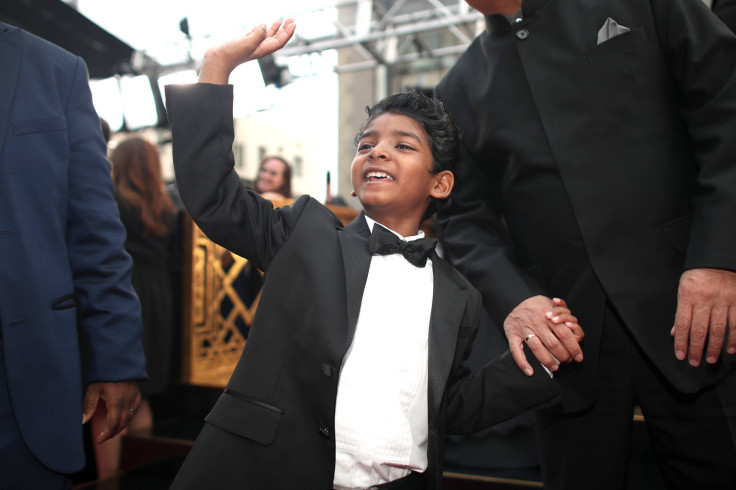 During Sunday night's 89th Academy Awards, host Jimmy Kimmel found himself in hot water with some Twitter users when his "Lion King" reenactment with "Lion" star Sunny Pawar didn't go over well with some.
Kneeling next to the 11-year-old Pawar in the crowd, Kimmel asked the "Lion" star if he had ever seen the "Lion King." After saying he had seen it and liked it, the Oscars host asked Pawar if he wanted to recreate the famous scene where Rafiki held young Simba in the air.
With the "Lion King" soundtrack playing in the background, Kimmel lifted Pawar in the air as Pawar yelled out, "Lemonheads and Mike and Ikes!" While the crowd laughed, Twitter users didn't find it as amusing.
"Sunny Pawar is so frickin' adorable!!," wrote one Twitter user. "But a prop he is not! Disgraceful… Bad taste! #Oscars." Other users also shared the same feelings. Check out some of their tweets below.
Stay tuned to International Business Times for live coverage of the 2017 Oscars. Find out how to watch the live stream HERE and check out this year's full list of nominees HERE.
© Copyright IBTimes 2023. All rights reserved.