Oscars 2018 Nominations Live Stream: Where, When To Watch The Announcements Online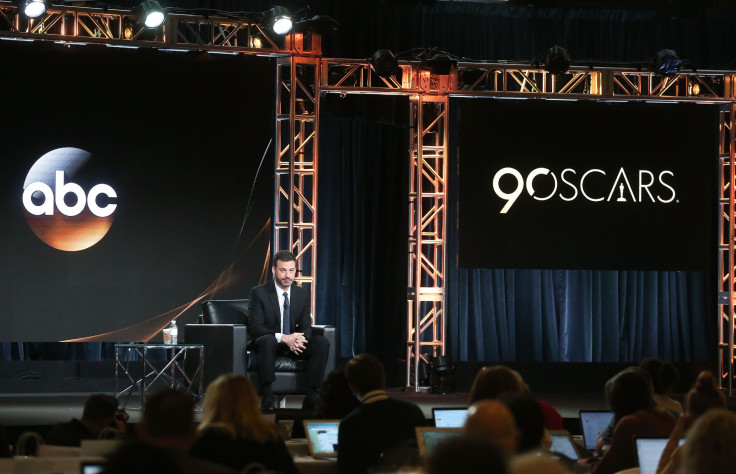 The wait to find out which films will be nominated for the 90th Academy Awards is almost over. The announcement of the 2018 Oscars nominations is set for Tuesday morning from the Samuel Goldwyn Theater in Beverly Hills, California.
It all starts at 8:22 a.m. EST, and viewers can watch a live stream online at Oscars.org or Oscar.go.com. Comedian Tiffany Haddish and actor Andy Serkis will host the event.
The Academy of Motion Picture Arts & Sciences announced that Gal Gadot, Rosario Dawson, Salma Hayek and Zoe Saldana will be among the special guests that will make an appearance. Rebel Wilson, Molly Shannon and Priyanka Chopra are also on that list.
"The Shape of Water" is expected to be the film that receives the most recognition Tuesday. It could receive nominations for more than half of the 24 awards, potentially earning a chance to win for best picture, best director, best actress, best supporting actor and best original screenplay.
Guillermo del Toro's film might be the favorite with just a few weeks remaining until the Oscars, but that doesn't necessarily mean it's going to take home the night's biggest award. "Three Billboards Outside Ebbing, Missouri" upset "The Shape of Water" earlier this month at the Golden Globes, winning for best motion picture - drama.
A year ago it was "La La Land" that led the way, tying a record with 14 nominations. Emma Stone won the award for best actress, and Damien Chazelle won the award for best director. "Moonlight," pulled off the upset for the night's biggest award, being recognized as the best picture of the year.
"Dunkirk," "The Post," "Darkest Hour," "Call Me By Your Name" and "Lady Bird" are also expected to receive their share of nominations. "Blade Runner 2049," "I, Tonya" and "Get Out" should be recognized by The Academy in multiple categories, as well.
Jimmy Kimmel will host the 2018 Oscars on March 4 from the Dolby Theatre in Los Angeles. The show hasn't been held that late in the year since the 82nd Academy Awards took place on March 7, 2010.
© Copyright IBTimes 2023. All rights reserved.