Oscars Producer Responds To Will Smith's Public Apology: 'I'm Pulling For Him'
KEY POINTS
Oscar producer Will Packer said he was pulling for Will Smith
His remark comes after Tony Rock said there was "genuine friendship" between him and Smith
Chris Rock has yet to respond to Smith's video apology
It looks like Oscars producer Will Packer is rooting for Will Smith following his public apology to Chris Rock after the slapping incident at the 2022 Academy Awards.
In an interview Tuesday, Packer said he appreciated how honest Smith has been about his remorse over what he did.
"I love the fact that he's being so transparent about his process," Packer told Entertainment Tonight. "He is being very public and honest and open about his remorse."
"I think that he's got three decades in this business of being somebody that is the exact opposite of who he was in those few seconds, and so I'm pulling for him," he continued.
Packer's remark came after Chris's brother, Tony Rock, spoke out following Smith's mention of his name in the apology video.
"All the crumbs and losers on social media repeatedly said it had nothing to do with me and I should be quiet or stay out of it. Other said I (who's been making lots of money since 1999) was commenting in an attempt to gain notoriety," he tweeted.
"Now after being mentioned personally in the video, smart people (very few on social media) will realize I wasn't just some dude on the outside looking in. There was a genuine friendship. So to all those idiots with their negative comments, you can respectfully S.M.D.," he added.
In a video Smith posted to his social media accounts on July 29, the actor apologized once again to Chris for slapping him at the Oscars four months ago. He also apologized to Chris' mother, saying he wasn't thinking how many people would get hurt the moment he slapped the comedian.
He went on to mention Tony, saying, "We had a great relationship, you know? Tony Rock was my man. And this is probably irreparable."
The slapping incident happened in March, when Smith reacted emotionally to Chris' joke about his wife Jada Pinkett Smith's shaved head. In a written statement shortly after the incident, Smith apologized to Chris, and revealed his decision to resign from the Academy of Motion Picture Arts and Sciences. He was also banned from attending Oscars events for 10 years.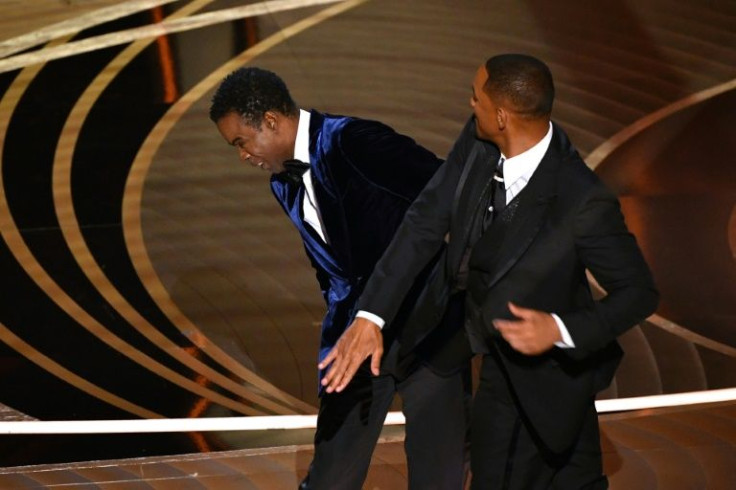 © Copyright IBTimes 2023. All rights reserved.