Otto Warmbier Parents' $500M Debt: Sell Seized North Korea Ship, Says US Judge
A U.S. judge has given the go ahead to Otto Warmbier's parents to sell the North Korean seized ship - Wise Honest , who won a $500 million judgement against North Korea for the death of their son.
In 2016, Warmbier was arrested at the Pyongyang airport for allegedly stealing a propaganda poster and sentenced to 15 years of hard labor. He had served 18 months in a North Korean jail before the Trump administration managed to negotiate his release. Warmbier was sent back to the U.S. in a comatose state, and died a week later. In 2018, a federal judge in Washington D.C. ruled that Otto Warmbier was "more likely than not barbically tortured to extract a false confession." And his detention was intended to be used as a bargaining chip to achieve North Korea's foreign policy objectives.
Frederick and Cynthia Warmbier, the parents, had filed a lawsuit against the North Korean government for their son's wrongful death. According to the Independent, the family was left to chase down the assets of North Korea on its own to recover what they could for the torture and death of their son.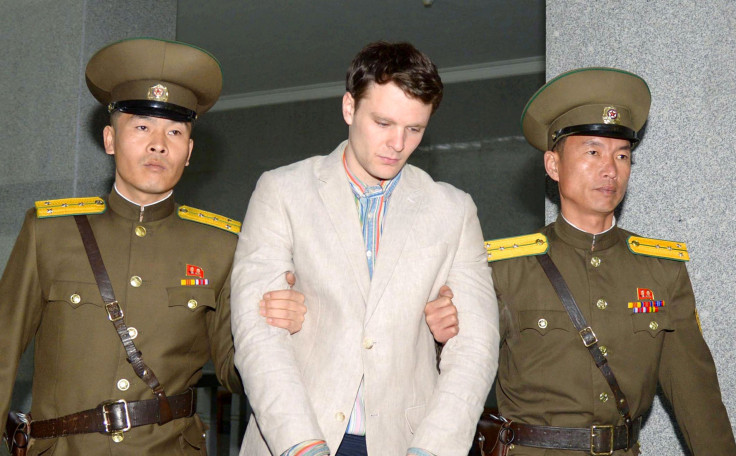 The British media outlet said Wise Honest, which is North Korea's second largest merchant ship, was seized by the U.S. authorities when she was carrying coal for sale. Reports said the U.S. Justice Department called the seizure of the ship part of its maximum pressure campaign against North Korea. Assistant Attorney General John Demers, at the time of the seizure, said the Justice Department is deeply committed in applying maximum pressure to the North Korean regime to cease its belligerence.
The New York Post said proceeds from the sale of the ship, which reportedly could go up to $3 million, will go to the Warmbiers to pay down the judgement. The Warmbiers made their claim against the ship saying, "We are committed to holding North Korea accountable for the death of our son Otto, and will work tirelessly to seize North Korean assets wherever they may be found."
© Copyright IBTimes 2023. All rights reserved.