'Outlander' Season 3 Spoilers: Why Is Jamie Hiding That Secret From Claire?
"Outlander" Season 3 had a pretty big reveal at the end of Sunday's episode. Though Jamie was quick to get back together with Claire, he has avoided mentioning his other wife. While it seems unlike Jamie to keep something from his first wife, the writers explained that it isn't out of character.
Producer Matthew B. Roberts reminded fans that Jamie (Sam Heughan) and Claire (Caitriona Balfe) have only been together for one night in this episode, and a lot has happened already. They haven't explained every major life event they've experienced over the last 20 years. Plus, Jamie is afraid of pushing Claire away.
"Jamie wants to tell her but he holds back," Roberts explained to the Hollywood Reporter. "It is only 24 hours [in the print shop] so we felt very comfortable with when you find someone again after 20 years, all your prayers have been answered, the first thing you're not going to tell this massive secret that might send that person right out the door again and back to the stones. We felt it necessary to protect the character that way, and show that he knows and he's trying to do something about it."
Jamie is also figuring out how to handle this situation legally. Is his second marriage automatically void? Does he have to get a divorce? Finding out your first wife traveled back in time a couple hundred years to be with you after you got remarried isn't exactly a common situation. Jamie wants to figure out what he has to do before he explains everything to Claire.
Of course, fans know that Jamie and Claire are the real deal. A second marriage wouldn't put Claire off, but Jamie isn't doing himself any favors by keeping secrets. The time traveler kind of gave him the perfect opportunity when she asked if Jamie fell in love with anyone else while she was gone. He had assured her that she was the only woman he was ever in love with, which is true, but he kind of missed a great segue to, "By the way, I got remarried."
As most fans can imagine (and readers already know), Claire will find out in a rather unfortunate way that Jamie is still hitched, and Jamie's second spouse isn't exactly clamoring for Claire to be her sister wife.
Wife No. 2 is going to have some major issues with her marriage suddenly ending. We won't ruin the identity of Jamie's other wife for non-readers, but she is a character that's been introduced before.
"Outlander" Season 3 airs Sundays at 8 p.m. EDT on Starz.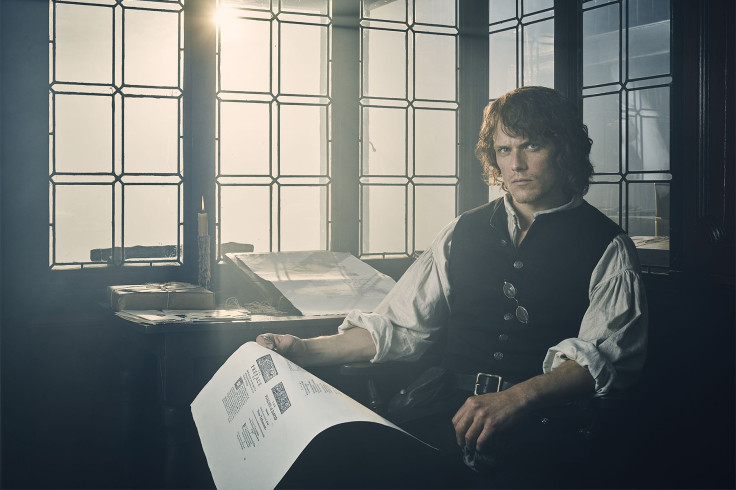 © Copyright IBTimes 2023. All rights reserved.