'Outlander' Season 3 Will Start Earlier Next Year, Producer Says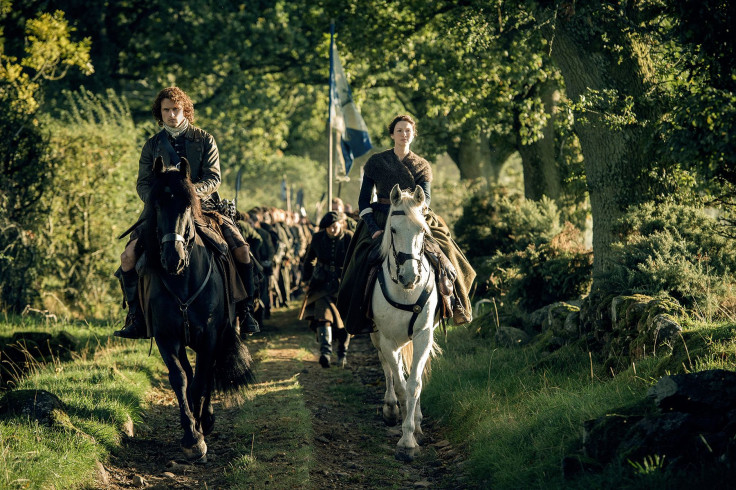 "Outlander" fans might have a shorter countdown next year. While the show took nearly a year off between Seasons 1 and 2, producer Matt Roberts says that it won't be such a long wait next year. The time-travel drama could return sooner than expected.
"We haven't stopped working, and we just went straight over from Season 2 to Season 3," Roberts revealed to the Hollywood Reporter. "We carried the writers room over, and a few people in Scotland continued to prep for next season. 'Outlander' is a beast of a show to produce, so if we took a normal break, a regular hiatus like a normal show, we would already be behind. Now the fans can have it sooner than what they think. The Droughtlander won't be as long as they expect."
"Outlander" Season 2 is actually shorter than Season 1 by three episodes. But instead of dividing the season with a six-month hiatus, all 13 episodes are airing consecutively on Starz through July. Even if the show starts in April again next year, it would only be a nine-month break. Roberts didn't clarify exactly how much shorter the hiatus would be, though.
Long breaks are a concern for diehard "Outlander" viewers, but at least they have the assurance that the drama isn't coming to an end any time soon. Season 2 doesn't end until July 2, but the show has already been renewed for two more seasons. Fans can rest easy knowing that both Diana Gabaldon's "Voyager" and "Drums of Autumn" will be adapted to a season of the show.
"Outlander" producer Ronald D. Moore revealed that he was working on Season 3 before Starz even gave the official green light last month. On Twitter, he explained that he and the writers start by picking out which specific parts of the novel they want to adapt for the TV show. "We start with all the book scenes up on the board and work from there," he tweeted.
Adapting "Voyager" for Season 3 will be tough, but Moore promised he was excited about it.
"Outlander" Season 2 airs Saturdays at 9 p.m. EDT on Starz.
© Copyright IBTimes 2023. All rights reserved.