'Outlander' Stars Sam Heughan, Caitriona Balfe Attend Rugby Game Together In South Africa [PHOTO]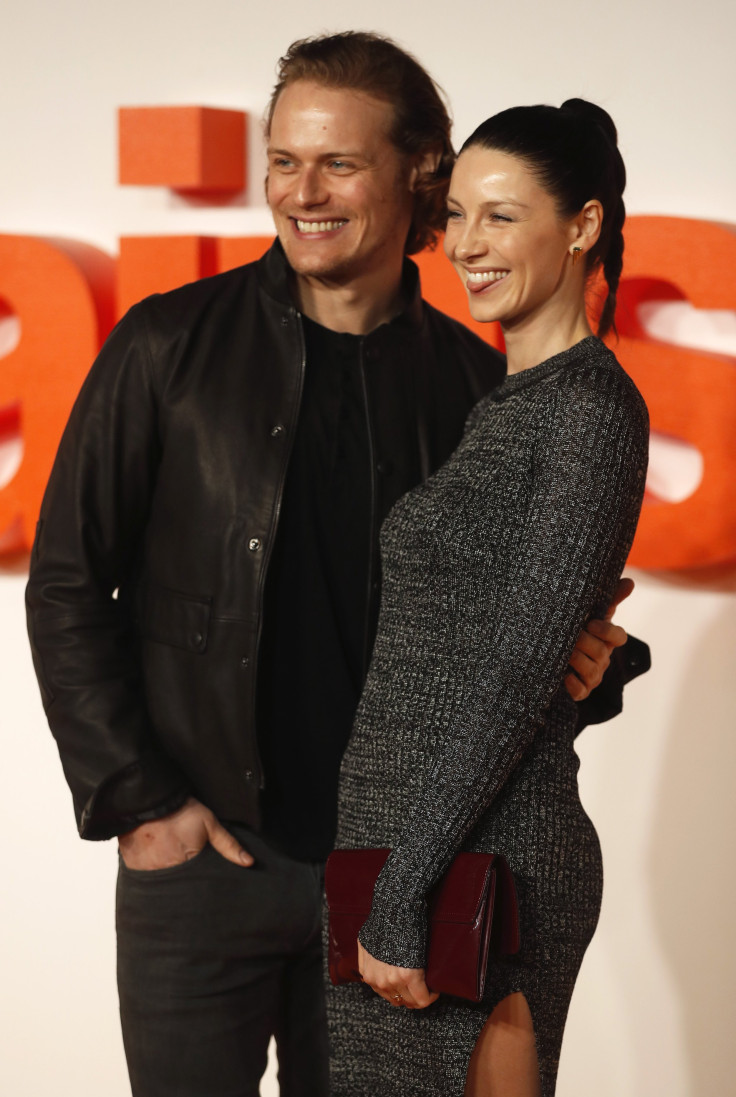 "Outlander" Season 3 has moved filming to South Africa, but it's not all work for stars Caitriona Balfe and Sam Heugan. The actors revealed that they took in a rugby game during their time in Cape Town.
Heughan shared a selfie on Twitter that showed him and Balfe appearing to be having a great time while watching the DHL Stormers play a game Saturday. The two were all smiles, and the Claire actress seemed to be enjoying a beer.
The leading actors, who play a married couple on the Starz drama, have been spending plenty of time off together recently. Fans spotted them shopping together in South Africa too.
READ: Fans keep asking Caitriona Balfe for one thing
The Jamie Fraser actor also met Siv Ngesi there. Ngesi played Udo on "Black Sails," another Starz series that filmed in Cape Town.
It seems Heughan and Balfe have been getting to know the "Black Sails" cast and crew quite well. "Outlander" Season 3 is likely utilizing set pieces that the pirate show left behind after it finished filming. Heughan also revealed that "Outlander" has employed quite a few "Black Sails" alums for this portion of the time travel drama.
"Final @BlkSails_STARZ ! What a legacy! Thank you to them, amazing cast/crew (stolen as much as we can!)" he tweeted last month.
As previously reported, "Outlander" Season 3 is using South Africa to stand in for Jamaica. Jamie and Claire will leave Scotland and head down to the Carribean after they reunite. However, it will be a difficult voyage, and Jamie and Claire's relationship will be different after spending 20 years apart.
"It's also very fraught," Balfe told Elle of the marriage, "because I think anyone who's spent any time apart from someone that they love, even if it's just a long-distance relationship, once you see each other again, you have all the expectations, and you have all of the things that you think you'll say, and the way you think it'll go. Life's never like that. I love that it's kind of complicated."
"Outlander" Season 3 premieres in September on Starz.
© Copyright IBTimes 2023. All rights reserved.
FOLLOW MORE IBT NEWS ON THE BELOW CHANNELS