'Outlander' Star Sam Heughan Geeks Out Over 'Stranger Things' Actress At Emerald City Comicon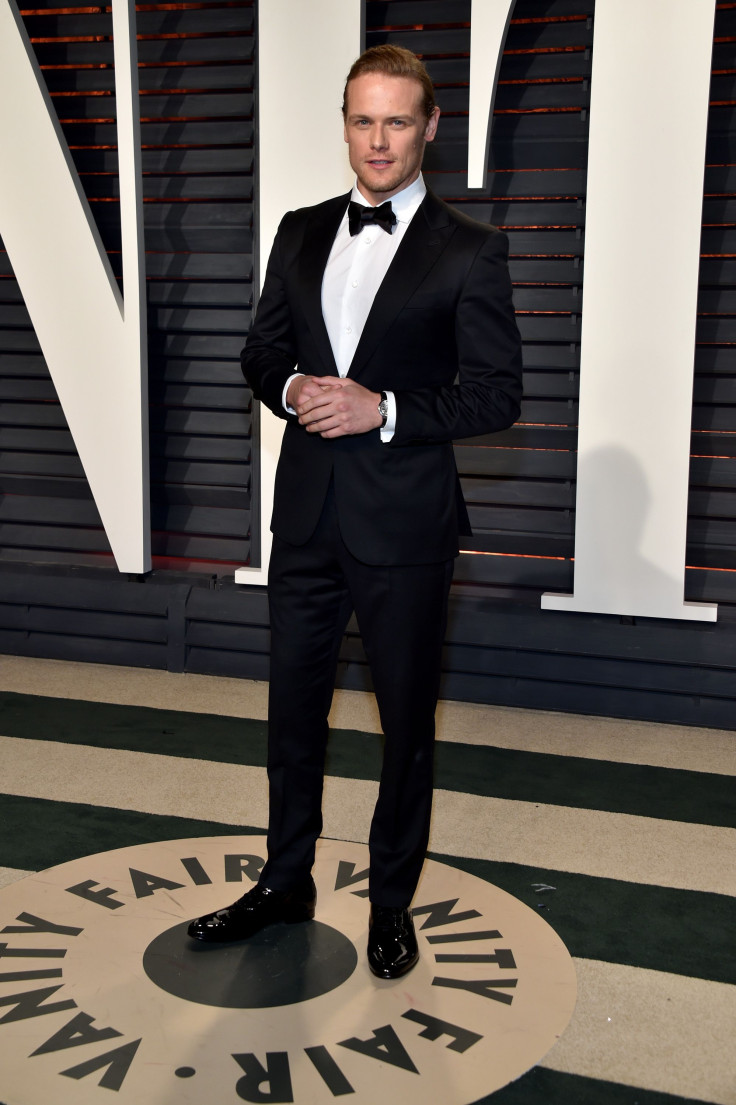 Actor Sam Heughan went to Emerald City Comicon to meet "Outlander" fans, but he got to do some geeking out of his own as well. The Jamie Fraser actor couldn't resist taking a photo with "Stranger Things" star Millie Bobby Brown.
Heughan posted the snap on his Twitter from the Seattle convention. He was in full fanboy mode, even wearing a shirt with the Netflix show's logo as he posed with the Eleven actress.
It seems Millie doesn't harbor any hard feelings about "Outlander" after the People's Choice Awards. The Starz time travel drama beat the '80s inspired hit for favorite TV show and favorite premium sci-fi/fantasy series. "So sorry to 'Westworld' and 'Stranger Things,' not to rub it in at all," Heughan joked in his pre-recorded acceptance speech.
Millie is no stranger to taking selfies with celebrities. She wasn't afraid to approach her favorite stars during awards season. She was able to snap pictures with Priyanka Chopra, Sophie Turner, Amy Adams and more.
Fans at Heughan's Emerald City Comicon panel knew that he wanted to meet the 13-year-old. "I've got my 'Stranger Things' t-shirt that I'm going to wear tomorrow. Millie Bobby Brown, I want to meet her," Heughan revealed when a fan asked who he would be exited to meet.
Heughan attended the Seattle convention with his "Outlander" co-star Caitriona Balfe. The two had a panel together, hosted by "Buffy" alum Clare Kramer, but they couldn't reveal much about Season 3. However, an attendee did ask about how closely the famous print shop scene follows author Diana Gabaldon's description in "Voyager." While they couldn't say anything, Heughan and Balfe both made rather pleased faces while nodding.
"Outlander" Season 3 premieres in September on Starz.
© Copyright IBTimes 2023. All rights reserved.