Owners of Shop That Sold Rifle to Nikolas Cruz Close Store Indefinitely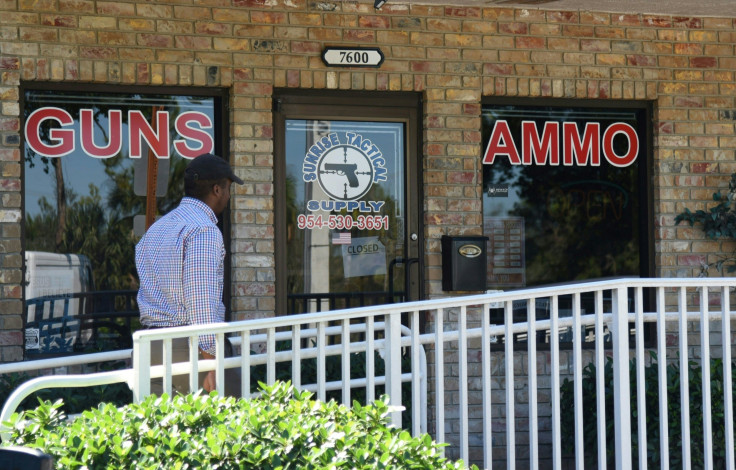 The owners of the shop that sold an AR-15 rifle to Nikolas Cruz, which the latter used to carry out the mass shooting at Marjory Stoneman Douglas High School, closed their shop indefinitely Friday.
According to a report by New York Daily News, the attorney of the gun shop owners — Michael and Lisa Morrison — said in a statement that they were "completely shocked and mortified that anything like this would happen."
The lawyer, Douglas Rudman, said, "They condemn in the strongest possible fashion anyone who use any weapon in anger and violence."
"They're good family people who would never advocate violence toward anyone," added Rudman.
The owners also lent their support toward any law aimed at bringing transparency in buying firearms by people with mental health problems, the report said.
Rudman said in the statement, "They feel strongly about supporting measures that would require the disclosure of allegations of mental illness to agencies that govern the approval of firearm sales."
"These measures will be a first step toward taking firearms out of the hands of those who would use them for such reprehensible attacks," added Rudman.
The shop named Sunrise Tactical Supply, situated in strip mall in Coral Springs, Florida, closed down Friday under the supervision of two police officials. "Out of respect for those affected by this horrible tragedy, Sunshine Tactical will remain closed until further notice," said Rudman.
Cruz came to the store on Feb last year to buy the rifle.
Referring to the purchase, Rudman said, "There was nothing about this transaction that raised any suspicions in the minds of the owners or the employees."
"They performed all appropriate background checks, received all the proper clearances, and held the weapon for the required 5 business day waiting period," Rudman continued.
Cruz, while filling the form for purchasing firearms, said he didn't have any mental health problems and also answered "no" to the question which asked whether he was institutionalized for any treatment. Rudman added that the information gathered from Cruz along with reports that linked him with a white supremacist group and his suspension from school weren't enough to turn him down.
Referring to the owners, Rudman said, "They were deprived of the information they required to make an informed decision as to whether or not to sell this weapon."
"They received no information as to any prior instances of outrageous or inappropriate behavior," added Rudman.
A day before the shop was closed down, officials from the FBI and Bureau of Alcohol, Tobacco, Firearms and Explosive visited the store Thursday. The firearms which were on display for sale in the store were pulled down after the mass shooting.
Rudman said, "They extend their most sincere condolences to everyone affected by this cowardly act."
The owners expressed worry over the reaction of the public regarding the gun sale.
© Copyright IBTimes 2023. All rights reserved.