'Pam & Tommy': Photos Reveal Lily James' Transformation Into Pamela Anderson For Hulu Series
KEY POINTS
Lily James donned a pink robe on the sets
James rocked the bangs similar to Pamela Anderson
Craig Gillespie to direct the Hulu mini-series, "Pam & Tommy"
Lily James seems to have undergone a successful makeover to portray Pamela Anderson on the Hulu mini-series, "Pam & Tommy."
The 32-year-old actress and Romanian-American actor Sebastian Stan will portray Anderson and musician Tommy Lee, respectively. In the on-set photo, James channeled one of the most popular sex symbols in Hollywood and her transformation turned heads successfully.
The actress rocked the bangs, which Anderson used to keep in the '90s, and donned a pink color robe. Her face was covered with a transparent face shield due to the ongoing COVID-19 pandemic, and she had a smartphone in her hand.
While James hasn't mentioned the series on social media, Stan confirmed he will portray Lee's character on-screen in December. The biographical drama is helmed by Craig Gillespie and penned by Rob Siegel.
A user on Twitter shared some more pictures of James on-sets and captioned, "Lily James as Pamela Anderson on the set of "Pam & Tommy" in Los Angeles."
The same user posted more photos and captioned, "More pictures of Lily as Pamela Anderson on the set of Pam & Tommy"
James recently reacted to the controversy surrounding her and Dominic West's photos, which surfaced on social media last year in October. "Ach, I'm not really willing to talk about that," she said. "There is a lot to say, but not now, I'm afraid," she told The Guardian on May 2.
The actress was photographed with West, 51, in October 2020. At that time, James and West were spotted together enjoying lunch together and riding a scooter. At that time, the duo was filming "The Pursuit of Love," which is based on Nancy Mitford's classic novel.
After the pictures went viral, West posed for reporters while kissing his wife Catherine FitzGerald along with a sheet of paper that read, "Our marriage is strong and we're very much still together. Thank you. Catherine and Dominic."
James was last seen in Simon Stone's drama history movie, "The Dig," which released on Jan. 15, 2021. The actress will feature in a comedy-drama, "What's Love Got to Do With It?" which is currently under post-production.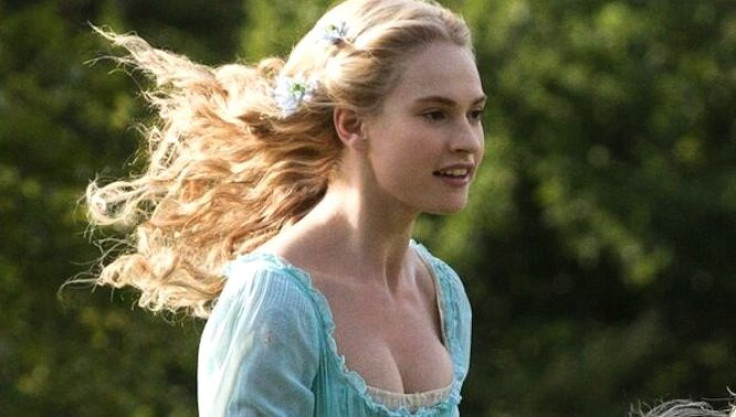 © Copyright IBTimes 2023. All rights reserved.