Pamela Anderson, Fourth Husband Dan Hayhurst Divorcing After 1 Year Of Marriage: Report
KEY POINTS
Pamela Anderson and her fourth husband Dan Hayhurst have already split, according to her rep
Anderson and Hayhurst tied the knot on Christmas Eve in 2020 and settled in Canada
Hayhurst used to work as Anderson's handyman and bodyguard
Pamela Anderson has filed for divorce for the fifth time.
The "Baywatch" star, 54, and her fourth husband Dan Hayhurst called it quits one year after they married. Anderson's rep confirmed to People that she has already split from her bodyguard husband.
The pair tied the knot on Christmas Eve in 2020. They have been living in Canada since.
Anderson and Hayhurst's relationship was confirmed in September 2020, seven months after her split from her ex, Jon Peters. However, an insider told People at the time that they had "been together for a while."
"She's very happy," the source said of the actress. "And they've been together for the entire pandemic. She's super happy and he's been helping her fix up her home on Vancouver Island."
Their marriage did not sit well with the builder's ex, Carey, who claimed that Anderston stole Hayhurst from her. Carey moved in with him in Vancouver to help him raise his two children.
According to Carey, they were "totally blindsided," and it was "so hard for us" because when she asked Hayhurst about Anderson, he would call the celebrity "crazy." She even shared a purported text from Hayhurst that read, "The dragon has been released! Talking about Pam."
"This is not the lockdown love story which is being portrayed, it's all a facade," Hayhurst's ex told The Sun. "I decided to speak out because I want people to know that my almost five-year relationship, with three children involved, ended because of the affair Pam and Dan started while he was still with me."
She added, "We did everything together, like family vacations, family fishing trips, we worked on family projects together. It was always us."
Hayhurst worked for Anderson for months as her handyman and, eventually, bodyguard. They got closer in 2020 due to the pandemic and he moved in with her in July 2020.
In an interview with "Loose Women" over a month after they got married, the former Playboy Playmate said, they "haven't left bed since Christmas Eve." She also gushed over Hayhurst for being a good partner.
"Well, he's a good guy," Anderson said. "He's the kind of guy I probably would have met if I would have stayed home and not went around the world and got crazy. I mean, I came home in one piece. It's nice to be with, like, a real man who can actually change a light bulb."
Anderson was previously married to Tommy Lee from 1995 to 1998, Kid Rock from 2006 to 2007 and Rick Salomon from 2007 to 2008 and again from 2014 to 2015. She shares two children with Lee, sons Brandon, 25, and Dylan, 24.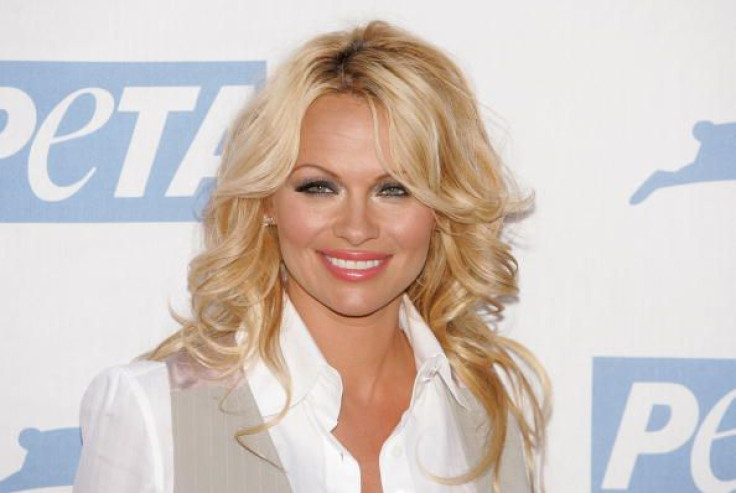 © Copyright IBTimes 2023. All rights reserved.