Pandora Acquires Rdio, Looks To Take On Spotify, Apple Music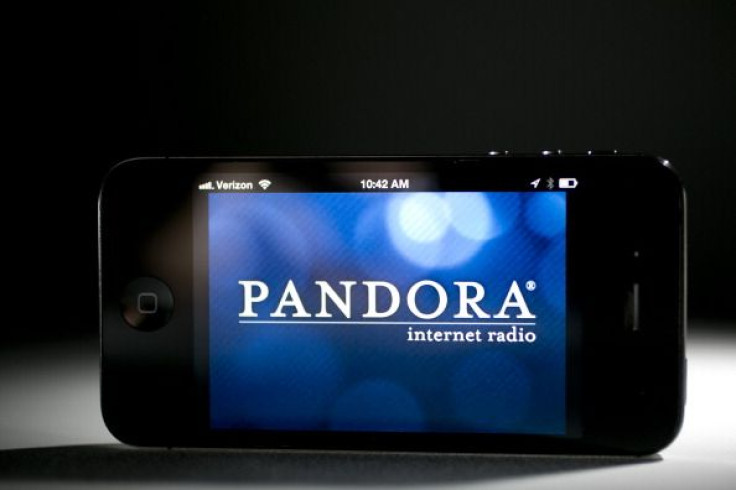 SAN FRANCISCO -- Pandora on Monday announced its agreement to pay $75 million to acquire Rdio, a music-streaming subscription service and a rival to Spotify and Apple Music. Pandora said it plans to use Rdio's technology to create an expanded listening experience set to debut by late 2016.
Though Pandora has long been the leader in music streaming, the company has come under intense pressure over the past year from the popularity of on-demand listening services like Spotify and Apple Music. While Pandora lets users listen to music stations based on their tastes and skip a few songs every hour, on-demand services let users listen to any song in their catalog for a monthly subscription. By purchasing Rdio, Pandora hopes to soon give its users more control over the music they listen to.
"Whether streaming through radio, on-demand or in-person at live events, Pandora is building the definitive source for fans to discover and celebrate music," said Pandora CEO Brian McAndrews in a statement. "Wherever and however fans want to hear music, we intend to be their go-to destination."
Pandora, which has 80 million monthly active users, admitted last month after weaker-than-expected earnings that many younger users are looking for an experience with which they can interact, not just listen to passively. Since then, the Oakland, California, company has announced a licensing agreement with the music-publishing wing of Sony. That is one of many agreements Pandora will have to secure to launch before it can launch an "expanded" service, the company said Monday.
Rdio, meanwhile, will be winding down. The service was a pioneer in the on-demand music streaming market having launched in 2010, but recently, it struggled to keep pace with the likes of Spotify and Apple Music. Pandora said it plans to offer jobs to "many" of Rdio's employees.
"We're very excited to continue our tradition of delivering beautiful and powerful music experiences to an even larger audience," Rdio said in a blog post.
For now, Rdio users will continue to have uninterupted access to their accounts, but eventually, the Rdio-branded service will end in all markets, according to a statement by Pandora. Rdio said users will receive "more updates in the coming weeks."
The agreement will be subject to approval by the U.S. Bankruptcy Court for the Northern District of California as Rdio seeks to secure bankruptcy protection as a way to rid itself of debt. That means some of Rdio's assets, such as its operating business, will be auctioned off to any other interested buyers.
"While we are filing for bankruptcy because the planned sale to Pandora is contingent on such a filing, by law Rdio is required to entertain competitive offers during the bankruptcy process that is being managed for us by Moelis & Company," a spokesman for Rdio said in a statement.
© Copyright IBTimes 2022. All rights reserved.
FOLLOW MORE IBT NEWS ON THE BELOW CHANNELS