Pandora Already Knows What Everybody Is Going To Be Listening To Next Year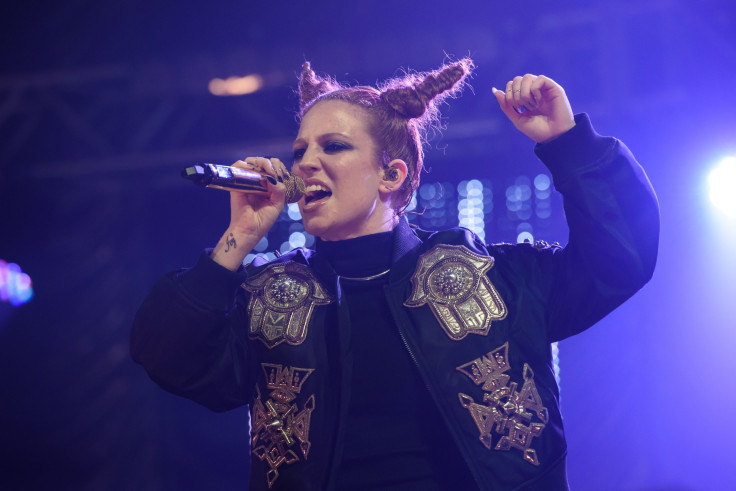 You've probably never heard of Hinds, or Conrad Sewell or Post Malone, but Pandora thinks you will hear them a lot in 2016. And it has several billion pieces of evidence to support the theory. The streaming radio giant unveiled a 2016 Artists to Watch list of 25 artists or bands that it believes will be pouring out of car stereos and headphones a lot next year, and it made the list using not just data about what its 85 million listeners like -- but on what people are listening to across the Internet.
"Music discovery is a key tenet of what Pandora is known for," Lars Murray, SVP, Pandora Music Makers Group, said in a statement accompanying the release.
Such lists are the kind of thing music magazines and media have been doing for decades. But Pandora has several million reasons to expect that its list, the first it's ever published, will be more accurate than others. Back in May, the company bought Next Big Sound, a music analytics company that tracks social media activity around music and the artists who make it.
While Pandora sometimes frames that acquisition as something that could benefit artists and their management teams by giving them the chance to better track fan activity and make smarter decisions about how to expand their fan base, the reality is that Pandora bought Next Big Sound because of its ability to track listening and social activity across the Internet.
And it tracks a lot: Last year, Next Big Sound tracked close to 450 billion streams across some 200 sites, services and networks, Pandora's included, and it used that data to help a number of companies, including record labels and advertising agencies, identify songs and artists that it could work with.
Based on the rapid growth seen across the streaming music space, it's likely that Next Big Sound tracked far more than that this year. That data allowed Pandora to make some very informed decisions about whom to include on this list.
Granted, a lot of the artists on the list are safe bets. Jess Glynne, a British singer whose songs have topped Shazam's list of the most popular songs in commercials, has more monthly listeners on Spotify than Christina Aguilera; Rudimental, a quartet of British pop producers, has piled up more than a quarter-billion views on YouTube; Alessia Cara, who's also been tabbed by Tidal as an artist to watch, has already been cosigned by none other than Taylor Swift.
But Pandora is sticking its neck out with a fair number of its picks too. Hinds, a scratchy all-girl garage rock band from Madrid, hasn't even released its debut album yet. Gallant, a R&B singer from Los Angeles, released just three songs last year, one of them an echoing, lonely cover of the Foo Fighters' "Learn to Fly."
Check out the full list below.
BJ the Chicago Kid
Post Malone
WET
Cam
Ruth B.
Bryson Tiller
Daya
Tory Lanez
Rudimental
Alessia Cara
Jess Glynne
Gallant
Lawrence Taylor
Dorothy
Hermitude
Ty Dolla $ign
The Struts
William Michael Morgan
Zhu
Roam
Blackbear
Hinds
Tor Miller
Jacob Whitesides
Conrad Sewell
© Copyright IBTimes 2023. All rights reserved.
FOLLOW MORE IBT NEWS ON THE BELOW CHANNELS