Paris Jackson Opens Up About Suicide Attempt In Emotional Instagram Video; Defends Justin Bieber, Sofia Richie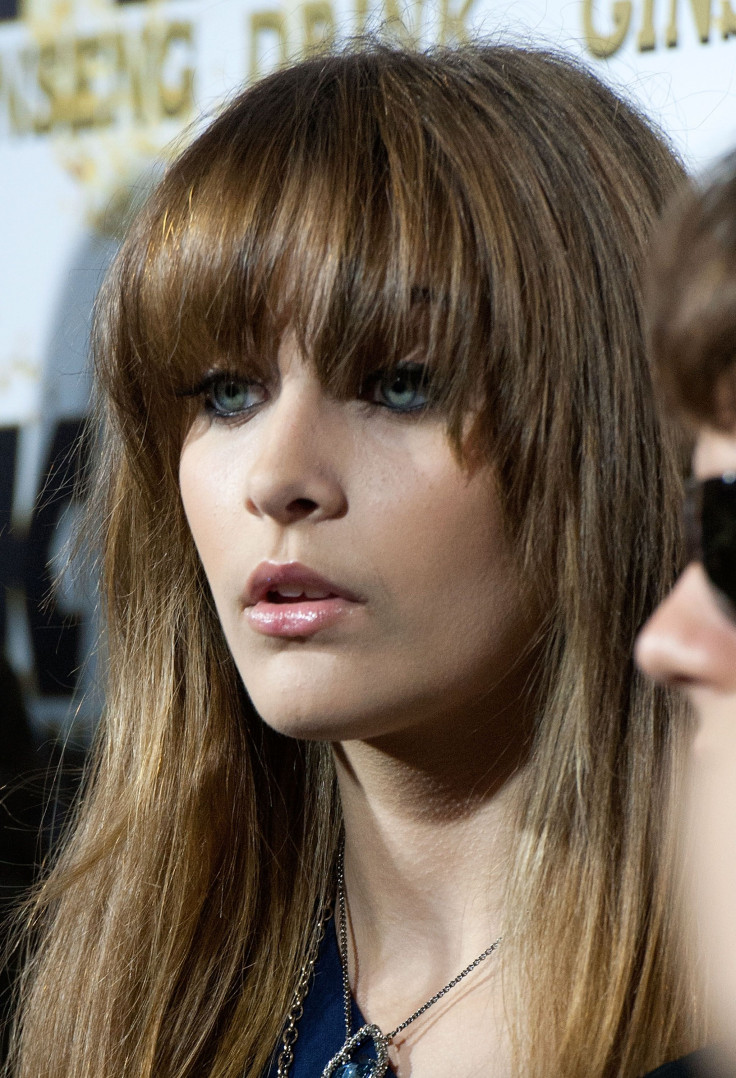 Although the internet has lent itself to many innovations since it became public over 20 years ago, it has proven to be a dark and scary place — especially for celebrities.
Paris Jackson is known for being public with her fans, providing glimpses into her daily life and more on Instagram and Twitter. On Wednesday, the eldest daughter of the late Michael Jackson posted an emotional video detailing the bullying she's experienced on social media. Through tears, Paris, 18, revealed that at one point it got so bad that she considered killing herself. She then defending fellow celebrities Justin Bieber and girlfriend Sofia Richie, reminding viewers that words carry weight. The video has since been deleted, but can be seen above.
"I don't understand how there can be so much hated in the world right now," she said. "I've tried sticking up for myself. I've tried the whole 'blocking the haters' thing, not reading the comments. I've tried a lot of things; ignoring it. But it's hard."
Paris did not provide much context for her video, but has been the subject of tabloid headlines numerous times in recent months. She has been outspoken about the many false stories circulating about her, addressing them directly on Instagram. On July 29, she shared a post on Instagram assuring fans that despite reports to the contrary on sites like Radar Online, she does not have a substance abuse problem. Paris wrote that what's worse than reading false reports about herself in the tabloids, is seeing people online bashing her.
"I would very much like to address something here. I realize that a very very large portion of the followers I have are people that highly dislike me and very much enjoy to write negative things about what I say and do. It's alarming and a little scary how a small thing I do blows up because the negative followers try to micromanage and control what I do," she wrote. "And there was something I did to piss them off that they don't agree with. Now, for example, if a complete and utter stranger goes onto a close friend of mine's account to get a photo of me, I'd like to think it's fair for me to say something about it. Yet if i do, all of a sudden I'm a raging and ungrateful b---- with an enormous ego and attitude, and all of a sudden the good things I do never happened. I think it's a very black and white, all or nothing type of deal here, and if that's the case, I'd rather not be using social media. It's getting crazy again, like it did a few years ago when I took a 3 year break from social media. The ridicule and slander that is on this site is no better, and usually even worse, than the awful things written in the tabloids."
The publication reported days prior that the teen was battling an addiction to alcohol and had been seen at Alcoholics Anonymous meetings in Los Angeles. Sources claiming to be close to Paris and the Jackson family told the publication her family was "worried."
Paris took aim at online critics once more in June, this time defending her father's character. On June 23, she and cousin Taj Jackson took a stand amid reports that a collection of child pornography had been discovered inside the Grammy award winner's estate. She retweeted a message on Taj's profile questioning the Huffington Post's decision to report on Radar Online's initial claims about the former King of Pop, adding that the entire Jackson family was "very disappointed."
Paris's suicide attempt came in 2013. TMZ reported that she suffered a self-inflicted cut on her arm that was so deep she had to be hospitalized. Sources claimed it was not her first attempt at taking her own life. She was 15 at the time.
© Copyright IBTimes 2023. All rights reserved.