Party City Gluten-Free 'Big Game' Commercial Called People With Celiac Disease 'Gross'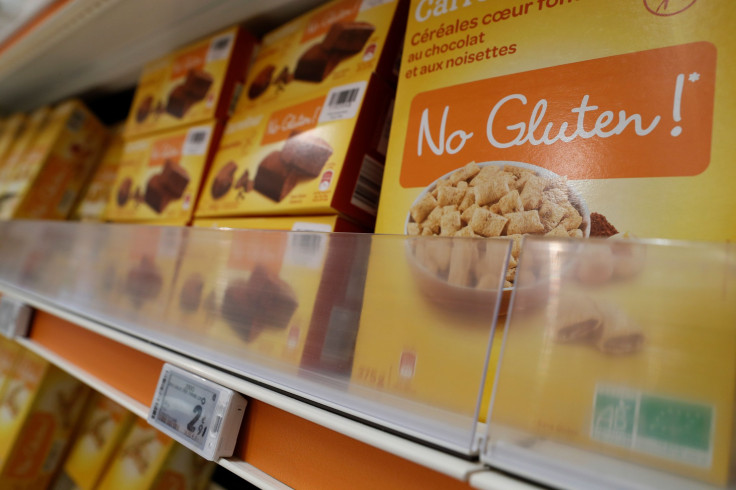 Party supplies chain Party City came under fire on social media after one of the company's commercials, called the "Big Game commercial" was deemed to be insensitive toward people with celiac disease.
The commercial, which has now been taken down after severe backlash, featured two people in a room evidently decorated and ready for the Super Bowl. There is a large variety of snacks placed on a table to the right and a stool with a single plate to the left.
"Those are some gluten-free options," one of the women is heard saying in the commercial.
"Do we even know people that are like that?" the other woman responds.
"Tina," the first woman answers.
"Oh, gross, yeah," is the comment from the second woman.
Social media users were angered by the term "gross" used to refer to people with celiac disease. Some said the commercial was inconsiderate and wrong toward people with the disorder, while others asked Party City to take it down immediately.
The gluten-free blog "Gluten Dude" shared a part of the commercial Monday afternoon along with a lengthy post criticizing the negative effect it would have on people living with celiac disease.
"The commercial has been spreading through our awesome community today. So much so that Party City has removed the video from YouTube (luckily I recorded a copy just in case). And they may have even pulled the ad (yay us). But the damage has already been done as it's been on the air for some time now," the post said.
"Yes…it's even on Nickelodeon. A mom with a celiac daughter has seen it three times and both of them are angry and upset. As if bullying kids with food allergies isn't bad enough, Party City just piles on because…you know…it's funny," it added.

Celiac disease or gluten-sensitive enteropathy, sometimes also known as sprue or coeliac, "is an immune reaction to eating gluten, a protein found in wheat, barley and rye," according to Mayo Clinic. Celiac disease is said to be hereditary. There is no specific cure for the disease however, for most people, following a strict gluten-free diet can help in managing symptoms and thus promote intestinal healing.
Party City released a statement regarding their commercial after criticism on social media:
"Party City takes our customers' feedback and concerns extremely seriously. We recognize that we made an error in judgment by running the recent Big Game commercial, which was insensitive to people with food allergies. We have removed the commercial from our site and all other channels, and sincerely apologize for any offense this may have caused. We will also be reviewing our internal vetting process on all advertising content to avoid any future issues. In addition, Party City will be making a donation in support of Celiac Disease research. Again, we apologize for this error, and thank our customers for their feedback on the matter."
© Copyright IBTimes 2023. All rights reserved.
FOLLOW MORE IBT NEWS ON THE BELOW CHANNELS