'Party Down South' Reunion Confirmed? Producer Hints At Big News With Show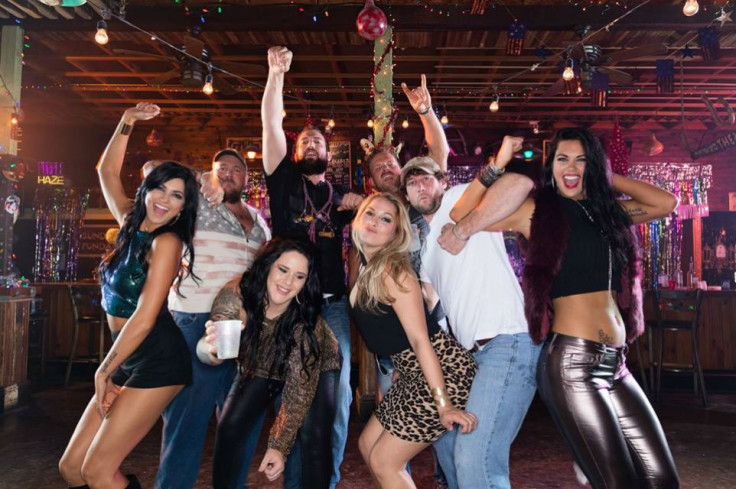 It found immense popularity as a "Jersey Shore" type show for the Southern set, and fans have clamored for some potential news regarding "Party Down South" and the cast behind the series ever since it went off the air in early 2016. Now, the producer behind the show may be hinting that a reunion could be in the works for everyone's favorite hard-partying Southerners.
SallyAnn Salsano, the CEO behind 495 Productions, which brought the original "Jersey Shore" crew to MTV and two incarnations of "Party Down South" to CMT, tweeted out to fans July 28, with a message that may subtly hint there is an intention to reunite the cast from the Southern set series. This comes off the heels of the cast of "Jersey Shore" reuniting initially to film a Burger King commercial together, and then choosing to do a new special, "Reunion Roadtrip," together.
Read: Deena Cortese Reveals Why Ronnie Ortiz-Magro Hasn't Been A Part Of "Jersey Shore" Reunions
After a fan tweeted her asking if she was behind the new MTV series "Siesta Key," Salsano denied it, but revealed she had some other stuff coming up soon, using #partydownsouth.
That immediately led to fans responding and asking her if the series was coming back.
It's unclear if there is an actual reunion in the works for the cast, as none of them have taken to social media to confirm they were going to return, though Ryan "Daddy" Richards, did take to Instagram as well to share that he was potentially reuniting in Southern Illinois from some of his former cast members.
In addition, a casting notice for a show that seemed very similar to the premise of "Party Down South" did go up earlier this year, which also prompted talks of either a reunion or a new show with a different cast of characters.
The first "Party Down South" premiered in early 2014 and introduced fans to the party lifestyle of eight Southern strangers—Ryan, Lyle Boudreaux, Mattie Breaux, Tiffany Heinen and Lauren White, all from Louisiana; Josh Murray from Mississippi, Taylor "Lil Bit" Wright from North Carolina, and Walt Windham, from Kentucky. That group partied together for two seasons, in Murrells Inlet, South Carolina and Athens, Georgia. Taylor left the show after getting pregnant with her then-boyfriend's baby, and was replaced by Hannah "Hott Dogg" Guidry for seasons 3-5, which took place in Biloxi, Mississippi, Sarasota, Florida, and Savannah, Georgia.
Read: Ronnie Ortiz-Magro Confirms He'll Be In "Jersey Shore" Reunion?
A spin-off series, "Party Down South 2," also aired, featuring a different cast who partied in the same locations as the main group during their third and fourth seasons. That cast featured Ashton Mosley from Florida, Bradley Mitchell and Megan Ladner, both from Mississippi, Michael Duke from Georgia, Hunter Robinson from Kentucky, Karynda Worcester from North Carolina, Raven Stein from Louisiana and Tommy Theis from Arkansas. Megan left the show after one season due to pregnancy and was replaced by Kelsie Davenport from Arkansas for the second season.
Since "Party Down South 2" went off the air in 2015, Raven and Bradley, who got together on the show, welcomed a daughter, Daisy, together. After "Party Down South" went off the air in 2016, Hannah also announced she was pregnant, and welcomed a son, Lincoln, later that year.
© Copyright IBTimes 2023. All rights reserved.