Why Ronnie Ortiz-Magro Has Been Absent From 'Jersey Shore' Reunion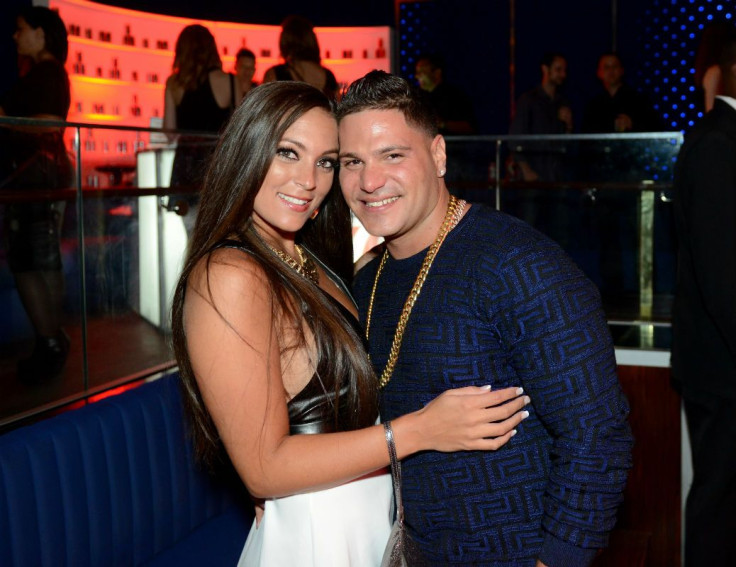 The cast of MTV's beloved party series "Jersey Shore" has reunited and is currently working on filming a revival of the hit show. However, the lack of appearance by one of the show's former core cast members has led to questions about why he isn't there—and now, the cast is speaking out.
Ahead of their planned revival series, the cast briefly reunited in a commercial for Burger King, sans Ronnie Ortiz-Magro. Now, Deena Cortese has revealed that no one from the cast has really spoken to him, hence why he was absent from the spot.
"I believe he was in L.A., so I'm not sure what he was doing," she told Us Weekly. "I haven't really spoken to him."
Read: Meet The Cast Of "The Challenge: XXX"
Deena also revealed that it's currently unclear if Ronnie would be included in the planned reunion series either, because she and the rest of the cast—including Pauly DelVecchio, Vinny Guadagnino, Mike Sorrentino, Nicole Polizzi, Jenni Farley and Sam Giancola—have not yet included him in their talks about it.
"I honestly don't know if anyone has spoken to him about it," she said. "Right now we're in a group chat with me [and everyone else]. Ronnie's actually not in it right now, in the group chat, but we're all talking about it and we're all trying to figure out ways to make it happen."
However, while Deena says Ronnie isn't a part of the plans at the moment, it doesn't mean he won't eventually sign on and rejoin the rest of the group, and if he does, she doesn't think it will be a problem for his ex, Sam.
"I'm sure he'd be willing to sign on. We just all haven't spoken to him. I think Vinny's the only one that really talks to him," she said. "Sam is the happiest I've ever seen her, so I think she would be just fine if Ronnie is there. She's doing great. I don't think his presence would bother her at all."
As for the actual series itself, which is being touted currently under the title of "Reunion Roadtrip," Deena says that the entire group and the production company behind them will do whatever they can to make it happen, even if they encounter problems from others who don't want to be involved with the group.
Read: "Teen Mom 2" Jenelle Evans Invites Cameras To Her Wedding, But Not Her Co-Stars
"We're gonna do everything in our power to make it happen, even if certain people don't want to be involved or if certain networks don't want to pick it up," she said. "We're willing to go elsewhere and find someone that is willing to."
She also explained that the group is still going to have fun and party on the new series, but things will change a bit to reflect the changes in their lifestyles since the original show went off the air in 2012.
"I would just love to be back in the dynamic of all of us going out and even though we have kids or we're getting married, we'd still go out and have a good time, drink and show the world we're still this dysfunctional family," she said. "I'm sure me and Nicole would still have out little meatball time because we're both big winos. We love our wine now. We went from vodka to wine. We got pretty classy."
Since the series ended, both Jenni "JWOWW" Farley and Nicole "Snooki" Polizzi have married. Nicole married husband Jionni LaValle in 2014, and the couple have two children, Giovanna and Lorenzo together. Jenni married Roger Mathews in 2015, and they also have two children, Meilani and Greyson. Pauly D is also a father, to daughter Amabella.
© Copyright IBTimes 2023. All rights reserved.