Patrick Dempsey Sells $14.5M Malibu Mansion After 'Grey's Anatomy' Death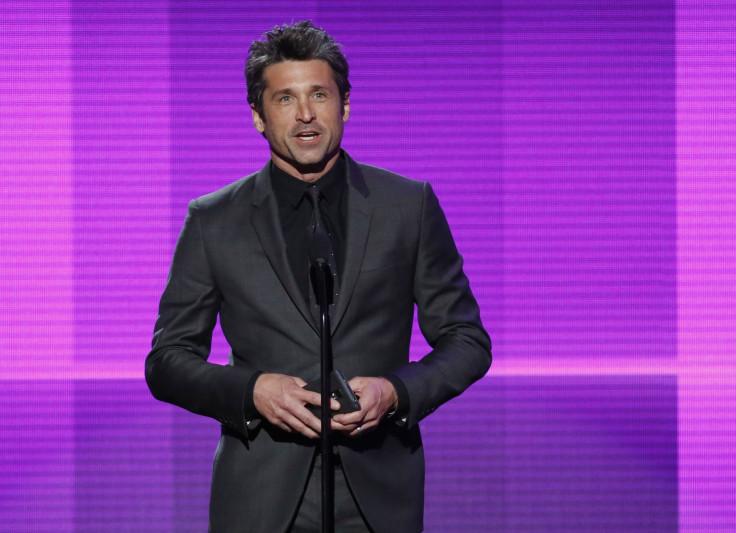 Patrick Dempsey is moving on with his life following his emotional exit from "Grey's Anatomy" -- literally. According to reports, the 49-year-old actor, who portrayed the beloved Derek Shepherd (aka McDreamy) on the long-running ABC series, has officially sold his stunning Malibu pad, a home where he lived for six years while starring in the Shonda Rhimes-created medical drama.
Yahoo! Homes revealed that Dempsey sold his California mansion in just two quick weeks after listing the luxurious residence, adding that the home is believed to have been bought somewhere around the $14.5 million asking price. That's more than double what Dempsey originally purchased the home for in 2009 with his then-wife Jillian Fink.
The breathtaking home, known as the "Tin House" due to its metal exterior, was featured in Architectural Digest in 2014. The actor explained to the publication that while he was searching for a home in 2009 he was looking for "a house with some architectural significance."
"The exterior's simplicity appealed to me, and the inside felt very expansive and calming. Everywhere you looked there was something visually pleasing," he gushed over the home designed by architect Frank Ghery. Dempsey revealed that the house was originally built to be an artist loft in the late '60s, adding that he was "very fortunate" to be its caretaker.
However, the brown-haired star will be passing the torch (or shoulder we say house keys?) to the newest owner of the home that sits on 3.2 acres and has ocean views.
Not only has Dempsey handed over the title of being the "Tin House's" caretaker, but he's also retired his wedding ring, as well. People magazine reported in January that the actor and his wife had filed for divorce after 15 years of marriage.
"It is with careful consideration and mutual respect that we have decided to end our marriage," the couple told the outlet. "Our primary concern remains the wellbeing of our children, and we ask with profound gratitude that you respect our family's privacy at this very sensitive time."
The duo, who married in 1999, have three children, a daughter Talula and twin sons Sullivan and Darby.
© Copyright IBTimes 2023. All rights reserved.