Patrick J. Adams Slams Paul Nehlen Over Racist Post About Meghan Markle
"Suits" star Patrick J. Adams recently came to Meghan Markle's defense after she was targeted by Paul Nehlen on Twitter.
On Feb. 9, Nehlen took to Twitter to share a photo of the Cheddar Man. However, the politician had superimposed the image onto Markle's face. "Honey, does this tie make my face look pale?" the caption read.
Markle's "Suits" co-star obviously did not like what Nehlen posted. In response to the offensive image, Adams took to social media to defend Markle and tell the politician to "get a life."
"Oh @pnehlen - you're a sad and sick man with no sense of shame or class. Get a life," Adams wrote on Twitter. "And don't go anywhere near MM - she's got more power, strength, honor and compassion in her fingernail than you'll ever know in this lifetime. Way above your weight class."
Following his response, fans expressed their support for Adams' defense of Markle from Nehlen's racist post. They were also thankful that the "Old School" star did not share the despicable photo.
"Thank you for addressing this without retweeting that despicable picture," Joan Clisham commented.
"I'm a calm person but for the love of whatever that was abhorrent. Thank you Patrick for publicly saying that was not ok at all. You're a good guy. Will miss you on Suits," another netizen wrote.
"Thank you Patrick for standing up for her! You're a class act!" one Twitter user said.
Adams and Markle co-starred as onscreen partners on USA Network's "Suits." Following the "Horrible Bosses" star's decision to leave the series, Adams also decided that he would not be returning for the next season.
The two got close to each other after working for several years. In fact, the actor confessed that they are the closest among the cast members as they are the youngest. "With Meghan, a lot went unsaid. Meghan has this whole crazy part of her life that's just beginning now. In some ways, Meghan and I were the closest because we were the youngest people in the cast and both came in with the least experience," Adams said (via Us Weekly). "We grew up together over the course of the show. There was this natural sense that we both knew that the time had come for both of us."
Adams is expected to get an invite to Markle and Prince Harry's royal wedding in May. Other celebrities that may attend the nuptials include Serena Williams, Priyanka Chopra and Elton John, to name a few.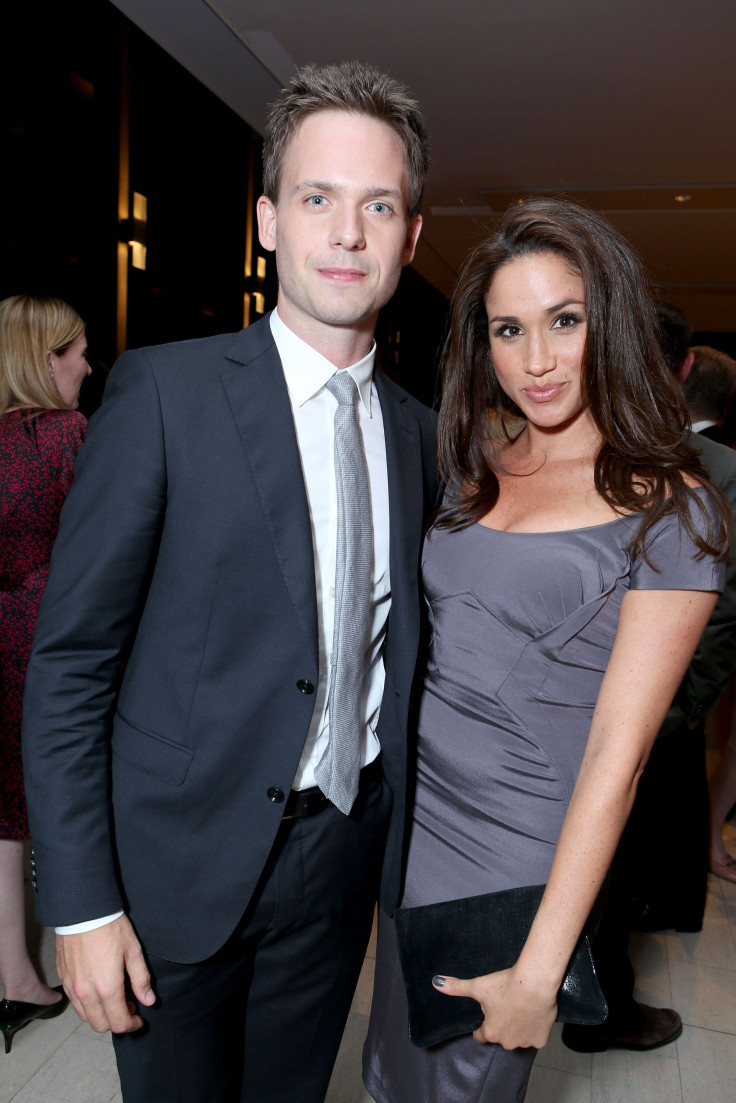 © Copyright IBTimes 2022. All rights reserved.
FOLLOW MORE IBT NEWS ON THE BELOW CHANNELS