Paul Burrell Finally Moves On From Princess Diana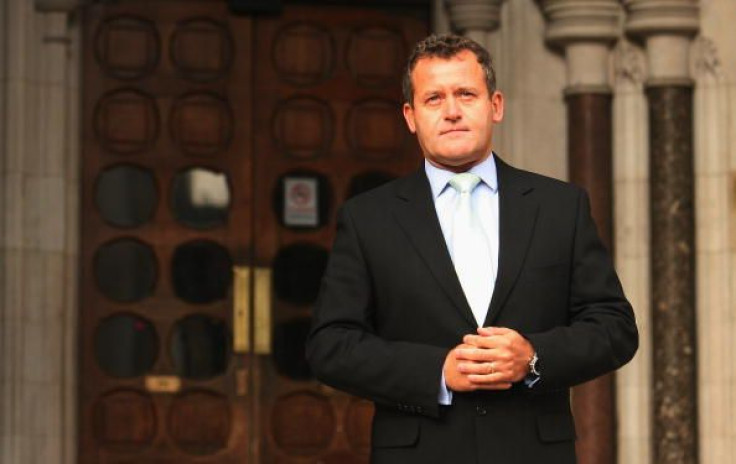 Paul Burrell has finally expressed his decision to move on from Princess Diana.
After 20 years of mourning her death, Burrell said that he no longer wants to be known as Princess Diana's former butler. "I'm here and the people are wonderful. I'm leaving the jungle as Paul Burrell, not Diana's butler. I'm leaving that behind," he said.
During a recent episode of "I'm A Celebrity… Get Me Out of Here," Burrell also thanked American medium John Edward for helping him move on from his former boss. "It's about moving on into the autumn of my life and being happy and not having guilt. You've got to let go," he said.
Burrell also spoke with his fellow jungle mate, Danny Green, and said that he's had a hard time forgetting Princess Diana because she's so special and iconic. Green said that he understands where Burrell is coming from, because it's like forgetting his wife.
On Wednesday, Edward told Burrell that Princess Diana was involved in two car accidents. The first one was quite foreshadowing, while the second one was fatal. Burrell was surprised because not a lot of people know that Princess Diana was involved in two car accidents.
Edward also managed to describe Princess Diana's room, which was very private. He also told Burrell that the dream he had of her in a blue dress was real.
Burrell has been sharing intimate details about Princess Diana ever since he joined "I'm A Celebrity… Get Me Out of Here." Earlier this month, he confirmed that Prince Charles is the biological father of Prince Harry. He also said that Princess Diana was aware that Prince Charles and Camilla Parker-Bowles wanted her dead.
The former butler also revealed that Prince Charles left Princess Diana at the hospital after she gave birth to Prince Harry so that he could be with Parker-Bowles. Princess Diana also suffered from anorexia, which was the result of her strained relationship with her mom, according to Burrell.
© Copyright IBTimes 2023. All rights reserved.