Paul Goresh, Who Photographed John Lennon With Killer Mark Chapman, Dead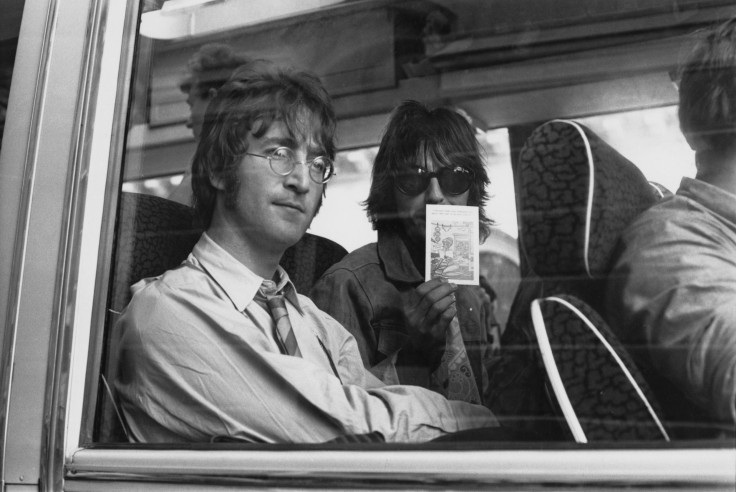 Paul Goresh, who took one of the last photographs of legendary American musician John Lennon, died Jan. 9, as confirmed by his cousin Tuesday.
Goresh, 58, a resident of North Arlington, New Jersey, was unwell for some time, his cousin Rosanne Taylor wrote in a post on a private John Lennon Facebook fan page he handled, according to a report by New York Daily News.
Taylor, via phone call Tuesday, also confirmed Goresh's death.
She wrote in the Facebook post, "It is with much sadness and a heavy heart that I need to let you know of Paul's passing. … Paul [Goresh] had been sick for awhile ... We spoke every few days and he was touched by the outpouring of love and good wishes that were sent to him."
"Every one of you touched his life in a unique and special way, and he wanted me to let you know that that meant the world to him. … Everyone knows his [Goresh] love of The Beatles and especially John Lennon. I hope they are together and happy now," she added.
Taylor said Goresh had requested no service should be conducted after his death and the family was honoring his wishes.
The New York Daily News report added Goresh was haunted by the picture he took of John Lennon on Dec. 8, 1980, the day when the revered Beatles member was killed by a fan named Mark David Chapman.
Goresh, who was 21 at the time, was waiting for Lennon to exit his home in New York City, where the musician lived with his wife Yoko Ono and five-year-old son Sean.
Chapman stood near Goresh and said he too was a big fan of Lennon, the report stated. When Lennon came out of the building, Goresh took a picture that focused on the musician signing the album "Double Fantasy," a copy of which Chapman was also carrying. Chapman can be seen in the picture's background, a bit out of focus. View the photograph here.
Five hours later, Lennon was shot dead by Chapman.
According to a report by NJ.com in 2015, Goresh said he wishes he could have done something to save Lennon.
"Nobody picked up any sign of [Chapman] being a danger," Goresh reportedly said. "He looked like the kid that got picked on in the school playground. He looks like if you blew on him he would have fallen over. If you cracked him in the jaw he would get knocked out. There was nothing to the guy."
According to the report, Goresh came home few hours before the murder took place. As soon as he got news about Lennon's murder, he called up the New York City Police Department to inform them he took an image of the perpetrator with his camera.
However, the police officer who answered the call hung up on Goresh. He called thrice, after which he was told by the officer if he continued calling, his number would be traced and he would be charged.
Goresh then went to the local police and met Joe Zadroga, who was at the time a sergeant with North Arlington Police Department.
Zadroga said, "The New York police probably didn't see any value in the photo. … They arrested the guy (Chapman) right away, so they probably didn't need it."
He added the police department contacted the New York Daily News for Goresh. The news agency bought the picture for $10,000 and also entered into a syndication deal with Goresh, which resulted in the latter earning a lot of money.
He still has the license for the photo, and the original negative was in a safe-deposit box, the report said.
© Copyright IBTimes 2023. All rights reserved.