Paul Ryan Live Stream: House Speaker To Address Donald Trump, State Of Election 2016 Politics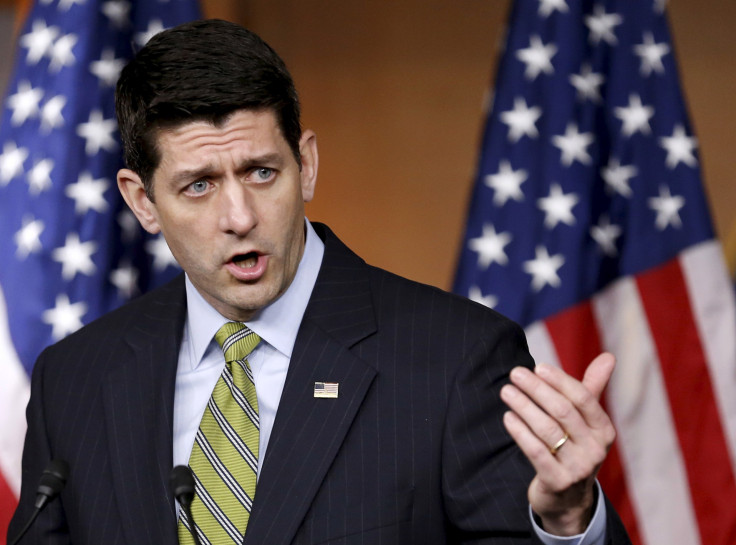 U.S. Speaker of the House Paul Ryan is slated to give a speech in Washington Wednesday about the "state of American politics," reported The Hill. The Wisconsin Republican is expected to address the hateful rhetoric that has been hurled on the 2016 presidential campaign trail.
Ryan has seldom discussed this year's contentious GOP primary race, but he will do so Wednesday in an attempt to restore unity in his party. He has not endorsed a candidate for the nomination. "The speaker will talk about how, in a confident America, we can elevate political debates to inspire and unite people," a Ryan aide told The Hill. Watch a live stream of the speech here at 11 a.m. EDT.
The House Speaker has denounced controversial GOP front-runner Donald Trump, although he has not been particularly verbose in his condemnations. After billionaire businessman Trump in December proposed a ban on Muslims entering the United States, for instance, Ryan offered a four-word response when pressed by reporters: "This is not conservatism," he said.
Last week Ryan criticized violence at rallies but did not mention Trump by name. There have been several incidents of violence at Trump rallies. A March 11 rally in Chicago was called off after attendees became involved in violent clashes.
"I'd make two points about this violence and these rallies," Ryan told WRJN, a radio station in Wisconsin, last week. "We have a long history of peaceful protest, but creating this kind of drama isn't good for anybody, and it's unacceptable. At the same time, I think the candidates need to take responsibility for the environment at their events. There is never an excuse for condoning violence, or even a culture that presupposes it."
Ryan suggested in the interview that candidates help convert that energy from supporters into yielding something more positive. "People have looked at the last seven years, and they are understandably very anxious, very upset, and hurting," Ryan said. "But the solution isn't to call names. It isn't to stoke anger for political gain. The solution, I think, is to channel that passion into solutions. That's basically what I'm trying to do; that's what we're doing in Congress."
The speech is scheduled for 11 a.m. EDT in the House Ways and Means Committee room at Capitol Hill.
© Copyright IBTimes 2023. All rights reserved.