Paul Wesley Would Not Do 'Vampire Diaries' Reboot, Doesn't Miss Playing Character Stefan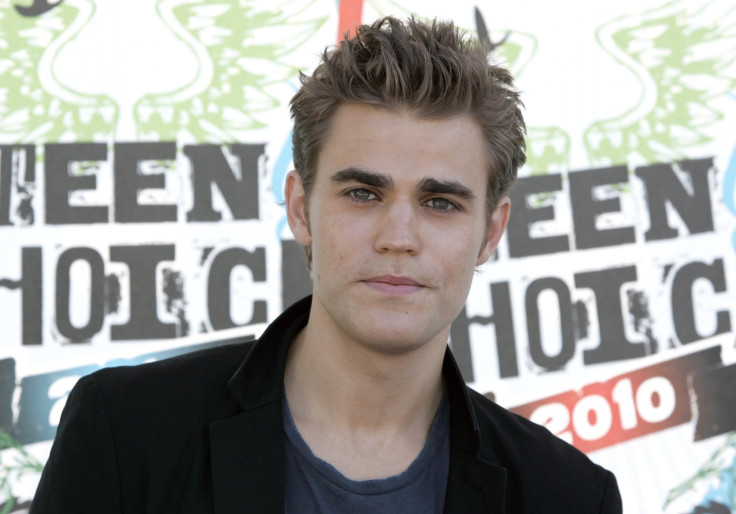 KEY POINTS
Paul Wesley said he would never do another vampire project, including a "Vampire Diaries" remake
Wesley said he didn't miss playing his "Vampire Diaries" character Stefan Salvatore
He said he loved how "dynamic" Stefan was as a character throughout the series
Paul Wesley is moving on and not going back to Mystic Falls.
Wesley told InStyle in a recent interview that he has no interest in being part of any reboot of "The Vampire Diaries." He said he doesn't miss playing his well-loved character Stefan Salvatore after portraying the vampire on the small screen for eight years.
"I would never do another vampire anything, period, let alone 'Vampire Diaries,'" he said, adding that he would give a remake of the series a "hard pass."
"I don't really miss anything about playing him, and I don't mean that in a [negative way]," he said of his vampire character. "Eight years is a long time, and I'm so glad to put that to rest. Eight seasons."
The popular series was based on L.J. Smith's novels and followed Elena (Nina Dobrev), a teenage girl living in the magical town of Mystic Falls. She gets caught in an intense love triangle between vampire brothers Stefan and Damon Salvatore (Ian Somerhalder).
Although he doesn't miss playing the vampire, Wesley shared that he loved how "dynamic" Stefan was as a character throughout the entire CW series.
"Because the show ran for such a long time, in order for it to not become monotonous, every season, he sort of had a different arc," he explained. "At one point he was pure evil, and he started out as the good guy and then he ended as the good guy. But I liked the challenge of trying to keep the character fresh."
It wasn't the first time Wesley said he was not open to reprising his role in a potential spin-off.
In an interview with Us Weekly in 2022 alongside Somerhalder, Wesley said he was "vampired out." However, Somerhalder was open to returning to the franchise as a director.
In the same interview, the two actors were asked if they were still in contact with their "Vampire Diaries" co-stars. Apparently, the cast members remained close years after the series wrapped up.
"I get texts every day from a cast member. So, yeah, every day," Wesley said. "I'm still super close with Nina [Dobrev]. I'm super close with Michael Malarkey. All of them. I mean, I talked to all of them on a somewhat regular basis."
He added that they didn't have a big reunion, but at the time, they recently had dinner at writer Kevin Williamson's house with writer Julie Fleck and Dobrev.
When Somerhalder claimed he didn't get an invitation to the gathering, Wesley responded that they invited him, but "you're not really good at responding to text messages," causing them both to laugh.
"I have 15 animals and a kid," Somerhalder replied, referring to his daughter, now 5, with wife Nikki Reed.
Somerhalder and the "Twilight" alum welcomed their second child, a son, earlier this year.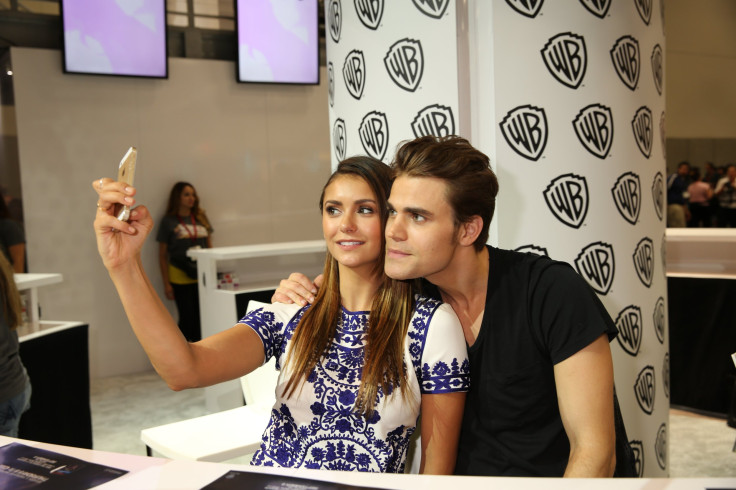 © Copyright IBTimes 2023. All rights reserved.